In the wake of the coronavirus pandemic, the National Institute of Blood Disease and Bone Marrow Transplantation has collaborated with Hilton Pharma for a clinical research trial during the current public health crisis caused by COVID-19.
NIBD has received approval for clinical trials for passive immunization to support COVID-19 patients in Pakistan. Dr. Tahir Shamsi, Dean of NIBD is a renowned Hematologist and is working with other medical institutions on this research trial.
The other medical institutions working on this medical breakthrough are:
University of Health Sciences Lahore
Liaquat University of Medical & Health Sciences Jamshoro
Sindh Blood Transfusion Authority
Other Government institutions
Press Release by NIBD to announce the clinical trial for Passive Immunization to support COVID-19 patients: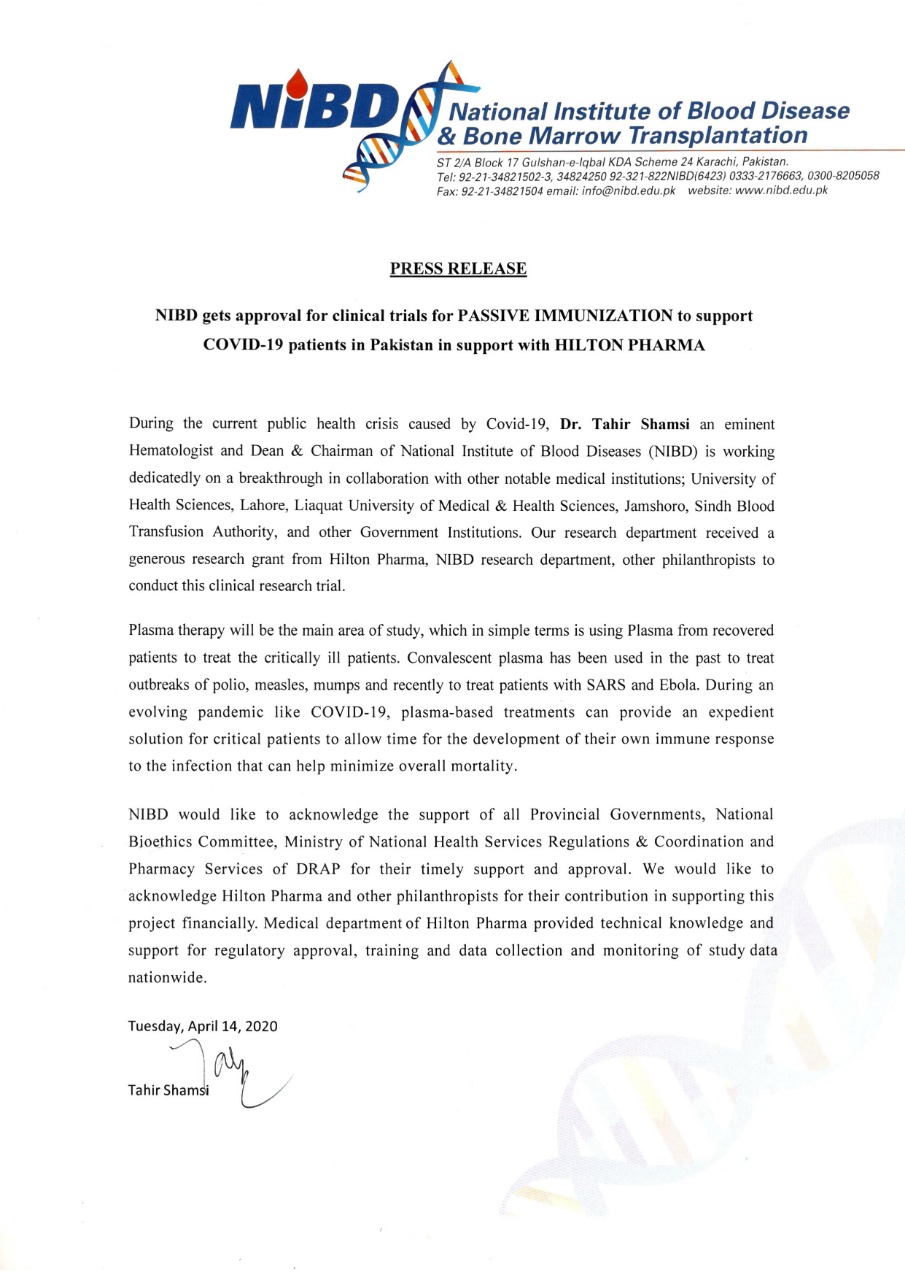 The main area of study for the clinical trials will be plasma therapy which involves using plasma from the recovered patients to treat critically ill patients suffering from coronavirus. In the past, such plasma therapy has been used to treat measles, polio outbreaks, and recently to treat SARS and Ebola. The plasma therapy procedure is currently being used in countries like the U.S in order to battle COVID-19.
Hilton Pharma's support to NIBD includes providing a research grant, regulatory support, training and overall data collection.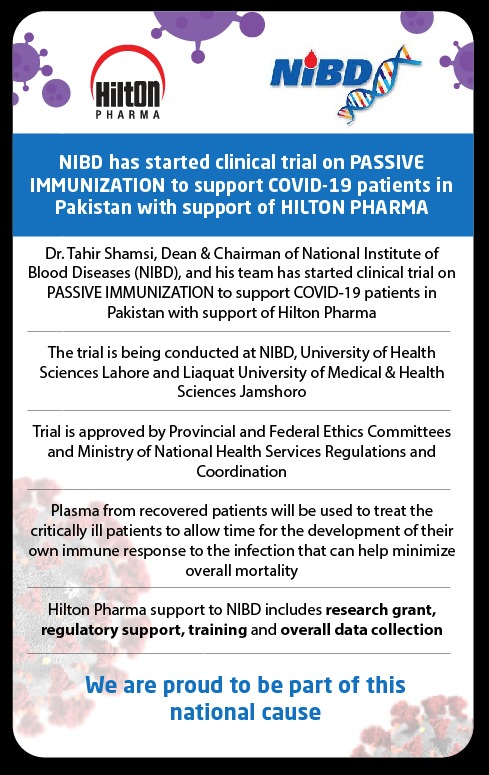 Follow Brandsynario for latest news and updates.