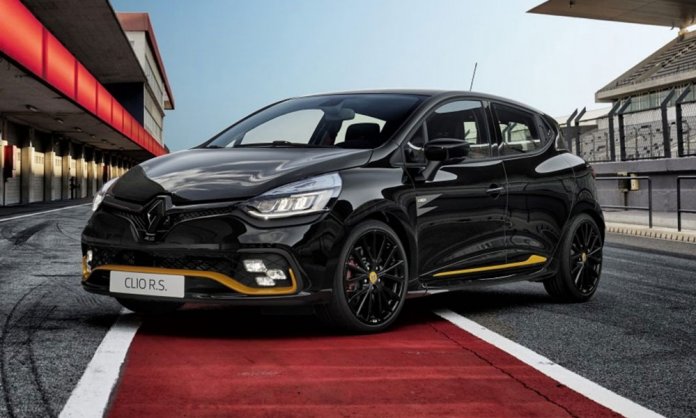 Despite a lot of focus on new SUVs that will be coming to market in 2019, there's still a great deal of interest in new models that aren't actually high-riding crossovers.
That's why it's big news that an all-new Renault Clio has been seen in prototype form undergoing testing ahead of an expected reveal at the Geneva Motor Show in March 2019.
Already the biggest-selling supermini in Europe, if the pictures, published on Motor1.com are anything to go by, the new Clio will look to distinguish itself from the competition by packing even more advanced technology into its compact form than its current and upcoming rivals.
The idea is for it to be the most technologically advanced car in its class when it finally arrives in showrooms, and from what has been seen of it so far it also appears to be borrowing more than a hint of its exterior and interior styling from the larger Megane.
Offering increasingly large amounts of advanced tech and a more premium style is part of a concerted bid by Renault to maintain its supermini's place at the forefront of the sector. This is an especially tough task as the Clio faces a growing sales onslaught from the compact SUVs these more traditional small cars are beginning to lose out.
The new model is set to be based on an updated version of the current Clio's CMF-B platform in a bid to minimize development costs. That means there will still be a conventional range of petrol engines offered, which are likely to include the company's new turbocharged 1.3-liter along with an updated version of the familiar 0.9-liter turbo-three.
Considering how much extra they cost and the current market trend away from diesel engines, it wouldn't be too much of a shock if Renault chose not to offer the Clio with any of its dCi powerplants, although it shouldn't be ruled out at this point.
It appears the fifth-generation Clio is now entering the final stages of prototype testing, and it's being reported it will complement its modern, honed exterior design with a dramatic new interior dominated by a large infotainment screen reminiscent of a Tesla and will also offer a degree of semi-autonomous driving.