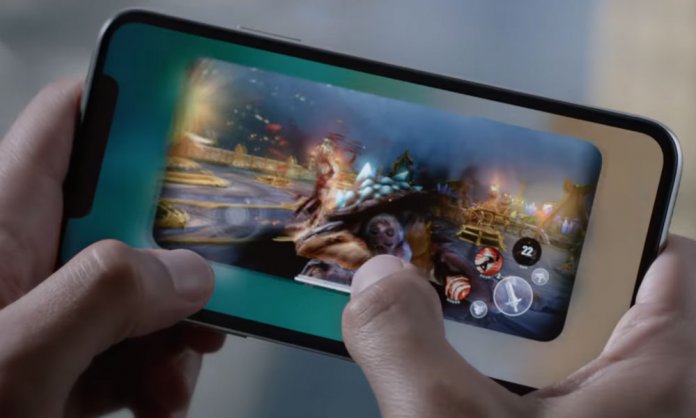 Apple's latest iPhone X spot focuses on mobile gaming with 5-on-5 team game "Vainglory" as its specimen of A11-powered multitasking.
Apple introduced its A11 Bionic chip back in 2017, through its iPhone X and iPhone 8 series phones, and it's the higher tier X that is now being pushed through a July 2018 video spot.
Walking through a glistening metropolis and then a tucked-away temple, its lead, a young man concentrating on the phone in his hands, navigates Beijing city streets — and an intense round of livestreamed multiplayer gaming — fully immersed in a CGI battle against all manner of beasts.
All without nudging, bumping or obstructing anyone around him. Impressive.
Games drive over 75% of the iOS App Store's revenue despite making up 31% of its downloads, according to a May 2018 ten-year review of the digital storefront by analytics firm App Annie, so it makes sense that Apple is pushing its high-performance, higher-priced iPhone X to that segment of its user base.
The US-based company is yet to reveal the 2018 iteration of its annually refreshed hardware line, but usually does so mid-September ahead of a worldwide rollout over the following weeks and months.