NetSol Technologies Pvt Ltd which is known as one of the biggest IT Companies of Pakistan has announced plans to establish an advanced IT university which will give students IT related education and certification.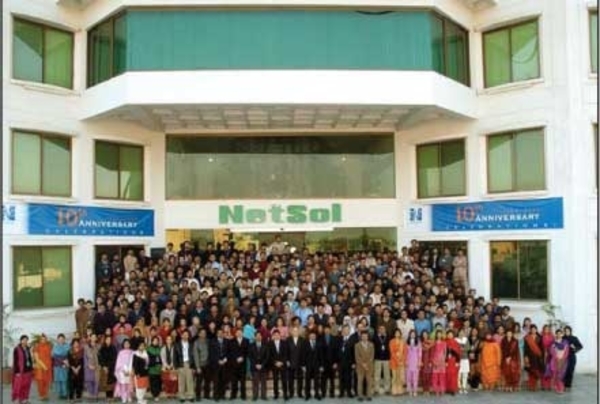 When And Where Was It Announced?
The news came from the Founder and CEO himself Mr. Salim Ghauri who announced a vacancy via his LinkedIn Account. The news was applauded and appreciated by the Pakistani followers and professionals on LinkedIn with many of them describing the move as the company giving back to the country.
The announcement which was posted on 18th December 2020 by Salim Ghauri, CEO and founder of NetSol was an announcement of one line followed by a vacancy for a Vice Chancellor for the university.
The job post clearly specified that the Vice-Chancellor shall be reporting to the CEO himself and would be overlooking all the administrative responsibilities, procedures & policies for the university at a macro level.
The Vice-Chancellor would also be responsible for chairing the curriculum for the university, commencements of programs and student affairs department of the newly established institute.
This news certainly holds weightage for the education sector of Pakistan which has been often criticised by business professional as strictly being knowledge-based rather than being skill-based institute which only teaches things off the book rather than helping them understand the practical implementations of the knowledge.
With NetSol entering this sector, it is expected that the university will be equipping its graduates with skills along with the knowledge that will help them excel in the educational and professional world.
Pakistan has already seen a drastic increase in its IT industry making it one of the biggest markets of the world that has been offering its services throughout the world.
Last August, it was announced by the IT Minister of Pakistan that Pakistan expects a boom in the growth of its IT exports in the upcoming years making it an industry of $5 billion which will make it one of the biggest contributors of the country's GDP.
NetSol's IT state-of-the-art University as described by the CEO Mr. Salim indicates that the company realizes the utmost importance of the capacity of growth in this industry and the establishment of this institute will also open avenues for the company to increase while also increasing its profit margins.
The reporting of the Vice-Chancellor to the CEO will also assist in keeping the curriculum of the university updated with the drastic changes and advancements that take place in the IT Industry which is barely a few decades old.
Follow Brandsynario for more news and updates.