It seems Minal Khan has generally invited the ire of netizens because now, no matter what she does or doesn't do, she's subjected to criticism!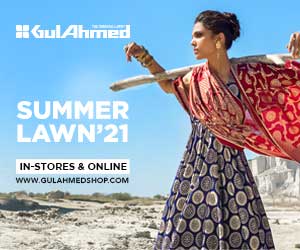 Getting Muddy?
A video surfaced of her with her fiance Ahsan Mohsin Ikram at French Beach in Karachi. The two were apparently having fun together, although how they define fun is beyond us. The video shows Minal Khan taking heaps and heaps of sand and putting it over Ahsan Mohsin Ikram. She continues doing that as he films, and it even leads to Ahsan Mohsin Ikram getting some in his mouth.
View this post on Instagram
We don't know about you but we'd draw the line there, be it a fiance or a friend! Shall we call this the honeymoon period between the two then?
The Netizens Have A Lot To Say
It is a known fact that netizens are not hesitant to share their opinion when they want to express it. So under the videos, be it a fan account or the official, there are hundreds of such comments full of criticism.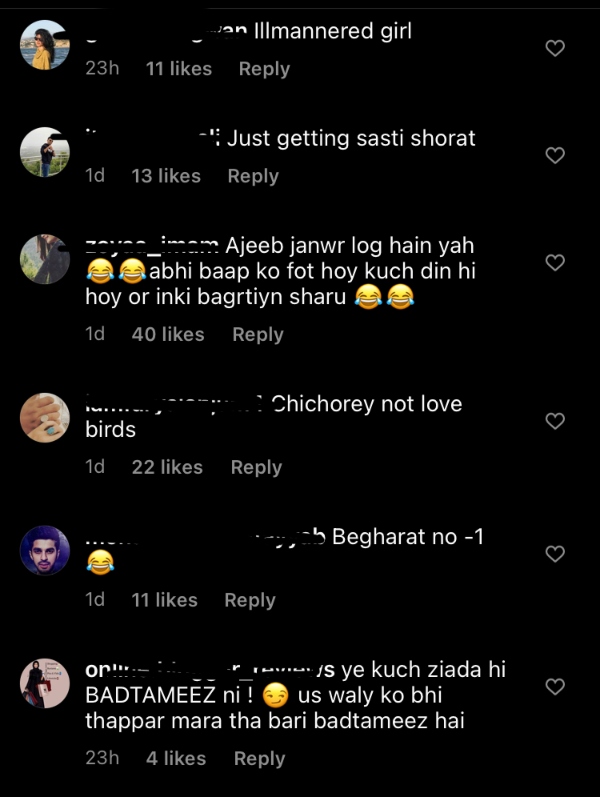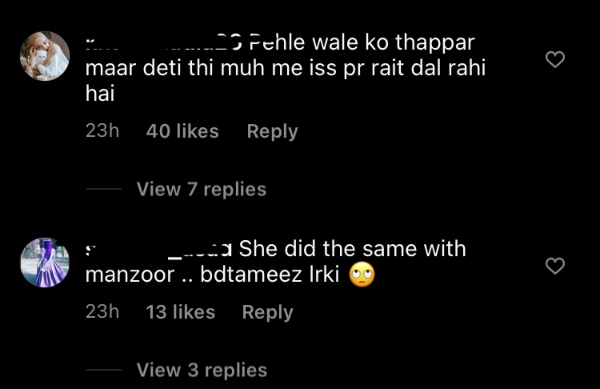 Most of them are centred around the fact that this is pure ill-manners. It may be a bit childish in nature too according to many but most of them perceive as badtameezi. However, it should be taken into account that her fiance, Ahsan Mohsin Ikram, seems to be having no issue with it at all!
Predictions About The Point of Fight
Others are amused in the comment section. There are many comments in which people are predicting at which point they must have actually fought and concealed it in the video. There are several votes on when the sand goes in Ahsan Mohsin Ikram's mouth. Where's your vote?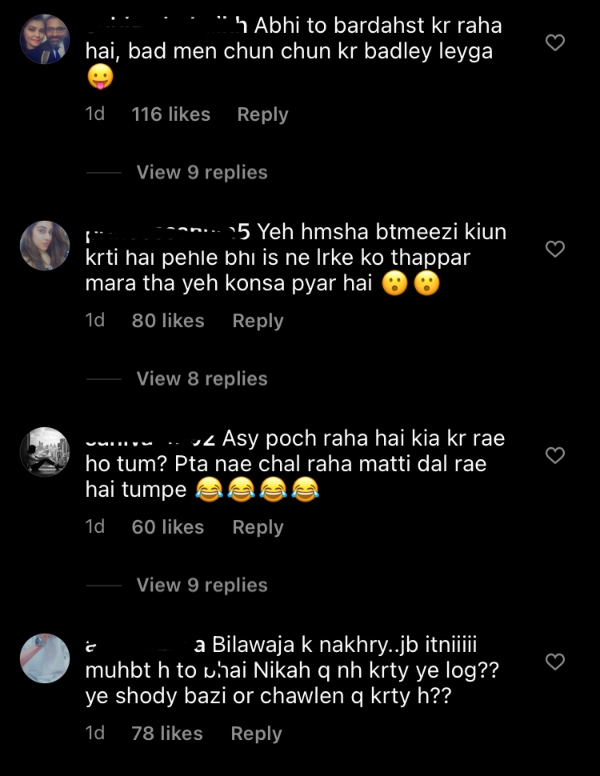 Minal Khan and Ahsan – A Controversial Couple?
The couple of Minal Khan and Ahsan Mohsin Ikram has no doubt been controversial. The two shared a picture on their social media earlier on in which Minal Khan was sitting on her – now fiance's – lap. This made many netizens dislike the two because they believed this was inappropriate to be promoting on social media!
View this post on Instagram
Minal Khan Wedding Bells Might Be In Order
The couple on the other hand also has their fair share of fans. Many were happy to see the two enjoying a sunny day at the beach after making their engagement public!
View this post on Instagram
Their engagement was made public only 4 days ago. Ahsan Mohsin Ikram proceeded to share a picture of his fiance with huge bling on her ring finger. She said "yes!" it seems and many are more than happy for their union.
Stay tuned to Brandsynario for the latest news and updates.