What women should and should not wear has been the debate of the century. In our society, a piece of clothing tends to make or break your character. A strong, opinionated society always seems to find a way to talk about someone else's apparel choice. However, sometimes we tend to see a different perspective or response from the public. Recently, the comments section of Ushna Shah's latest picture is full of loving and caring messages and comments, and we can't help but wonder. Is this world finally a better place?
Ushna Shah's Latest Picture On Instagram 
Recently, Ushna shah posted a picture from Makkah where she was wearing an Abaya with a Hijab. The picture is captured while performing the Umrah. In the caption, Ushna prays for our society as a whole to be more kind, to be more empathetic, and to be less judgemental.
Response from the Netizen's 
Ushna Shah's latest picture seemed to get a very positive response from the netizens. Her comment section is filled with all the lovely dua's and wishes for her. However, this makes us wonder if the situation would be the same if she had posted a different picture of herself.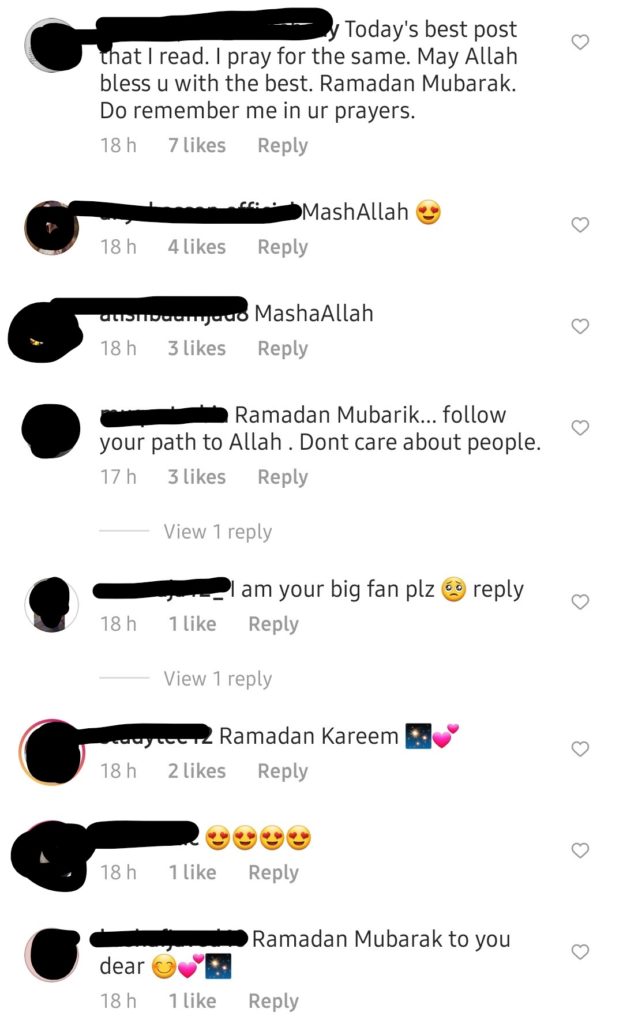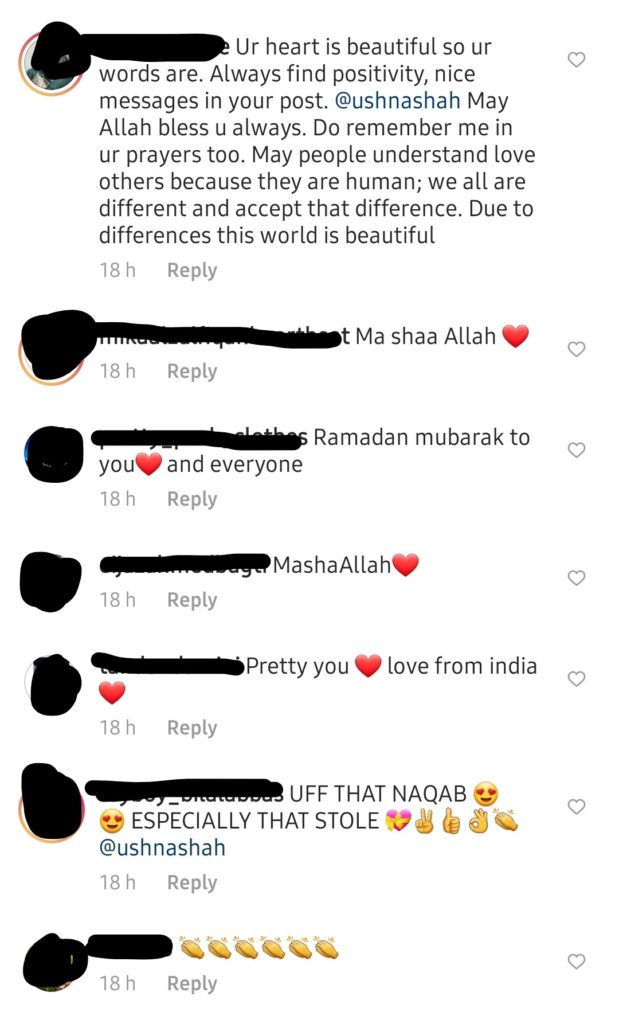 This is the kind of response everyone should be getting on social media. Criticizing and bashing someone be it celebrities or random people should not be our priority as a nation. We rise by lifting each other up and posting nasty comments and criticizing someone's personality does not make us any better.
As she mentioned in her caption, we as a nation should find more reasons to be empathetic, to be less judgemental, to be able to accept others for who they are, and to be kind enough to humanity.
Stay tuned to Brandsynario for the latest news and updates.