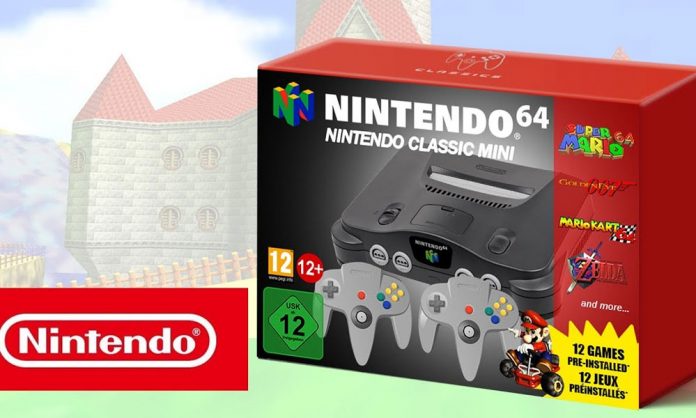 Nintendo's all-in-one retro console, the NES Classic Edition, was the bestselling piece of video game hardware for the month of June 2018, according to a US market report from the NPD Group.
The $59 miniature offline nostalgia system, Nintendo's official NES Classic Edition, ended June 2018 as the USA's best-selling video game console, selling more units than the PlayStation 4, Nintendo Switch, Xbox One, and the SNES Classic.
The NES Classic Edition, also know as the Nintendo Classic Mini in Europe and Japan, is a miniaturized remake of 1983's Nintendo Entertainment System.
It comes with 30 games built in, a controller and an HDMI cable.
Introduced in November 2016, its first run lasted until April 2017. A SNES Classic Edition, modeled on the 1990 Super Nintendo, was made available in late 2017 and the NES Classic was brought back in June 2018.
Though the NPD does not release numerical sales data, it did disclose that June 2018 was up 52 percent compared to June 2017 across all console sales. The PS4, Xbox One and Switch all experienced year-on-year increases.
"Gains were driven by 'Fortnite', promotions around the E3 period, and reinvigorated distribution of the NES Classic, among other factors," read the NPD's commentary.
The Electronic Entertainment Expo (E3) was held June 12-14, with several days of online presentations beforehand.
The free last-person-standing game "Fortnite Battle Royale", which debuted in late 2017, has experienced huge growth this year, especially following the debut of a mobile edition in March. A Nintendo Switch edition was revealed and released during E3.
On the games sales side, June debut "Mario Tennis Aces" was the US best seller for the month, followed by April's "God of War" on PlayStation 4, and then "Grand Theft Auto V" (November 2014 on PS4 and XBO, April 2015 on PC), "The Crew 2" (June 2018) and "Far Cry 5" (March 2018) on computer and console.