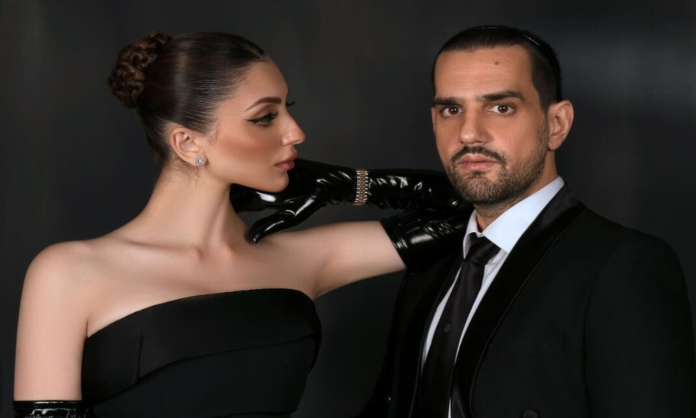 The news of Neha Rajpoot and Shahbaz Taseer's wedding initially caught their fans off guard. What made this revelation even more surprising was Shahbaz Taseer's prior marriage to Maheen Ghani, with whom he shares a lovely daughter.
This unexpected union with renowned model Neha Rajpoot piqued significant interest among their followers. It's worth noting that Shahbaz Taseer and Maheen Ghani have since divorced.
In recent interviews, the two Pakistani celebrities opened up about the details of their romance. Reflecting on their initial encounter, Shahbaz and Neha revealed that their first interactions happened through a mutual acquaintance.
Their paths crossed at a dinner hosted by a common friend, and after several meetings, they decided to embark on their journey of matrimony. Shahbaz Taseer shared that he took the initiative in their relationship by proposing to Neha, acknowledging that it wasn't without its challenges.
"It wasn't easy, but we got married, and now we have a beautiful child, with another one on the way" (now born), he remarked.
Neha Rajpoot mentioned that although she originally hails from Lahore, she spent her earlier years in Ukraine, where her parents still reside. Nearly eight years ago, she relocated to Pakistan.
Neha also revealed that due to the war situation in Ukraine, her parents couldn't attend her wedding. She admitted that she had no prior knowledge of Shahbaz Taseer before their initial meeting.
The couple recently raised the temperature with a steamy maternity photoshoot shared on Neha Taseer's Instagram profile.
What do you think about their shoot? Let us know in the comments below.
Stay tuned to Brandsynario for the latest news and updates.