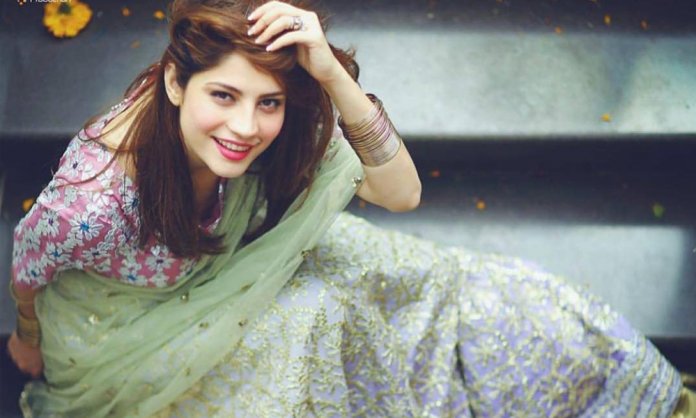 Neelam Muneer is one our prettiest girls and along with her magical eyes, she's got the killer looks. She made her debut in 2008 and we have seen her in many dramas. The young actress has also appeared on the big screen in the movie "Chuppan Chupai".
Since, wedding season is on its peak these days, we keep seeing pictures of many celebrities attending different weddings every other day. This time, we got our hands on the pictures of Neelam Muneer from her sister's reception.Though it's been some time but, these pictures have recently hit the internet and have already taken over.
Neelam can be seen flaunting this gorgeous sea green dress at her sister's reception and she looks perfect in it. Have a look as she steals the show!
Sister's Love!
Neelam's Sister Has Perfectly Nailed Her Big-Day Look and This Color Combination is Eye-Catching!
The Beautiful Daughter of a Beautiful Mother!
Another One! Beauty is in the Genes!
We also got to see pictures from other events as well and Neelam looks absolutely stunning in all of them.
Ahsan Khan and Neelam, the Chuppan Chupai Duo, Brightening Up the Big  Mehndi Day!
The famous, Saima Jee, was also spotted!
The Famous Host, Wasim Badami!
The Mayyunn Day! Cuteness Over-Loaded!
Her Mayyun look is one of the most adorable we have seen of Neelam. From her dress to her smile, she looks like a dazzling beauty from head to toe!
We all know how important it is when it comes to our sister's wedding celebration! From managing events to looking like a fairy herself, this is one of the most important occasions in a girl's life. Neelam is no different than the rest of us! She has celebrated each and every event of her sister's wedding at her fullest and looked perfect in every event!
Contributed by: Kayenat Kalam
The post first appeared on Veryfilmi.com