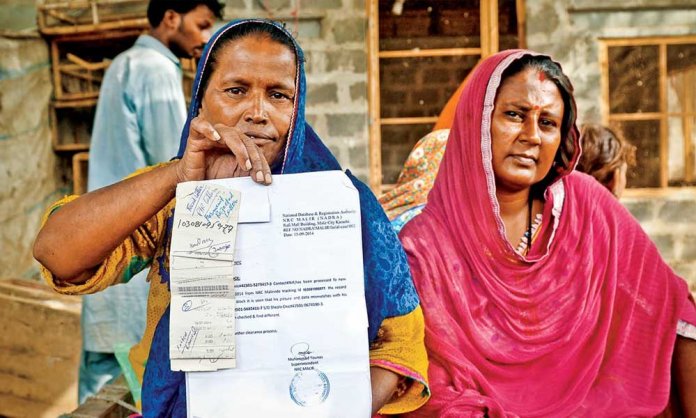 National Database and Registration Authority (NADRA) has allocated Fridays to only women to facilitate the masses in general.
This initiative is part of 64 developments regarding the welfare of the citizens, 35 of such initiatives are already implemented and 28 are remaining.
The Prime Minister of Pakistan has directed all the Ministers, Advisors and Special Assistants to present their reports regarding measures they are taking in their department for the welfare of the citizens.
NADRA has come-up with such initiative in the past as well but they were never implemented properly. In 2017 NADRA also declared Friday to be women's only day.
After these steps, the majority of our female population can easily access the services of the National Database and Registration Authority. As per the sources, there are only 44% registered females out of 105.96 million voters in Pakistan. Such major steps might encourage more female citizens to have a National Identification Card and registered themself for voting.
Last year, President Arif Alvi instructed the authorities at NADRA to come up with a plan for omitting the limitations by women citizens while registration. The President also emphasized the requirement of holding a national identification card.
If our national institutes start taking such small initiatives with the only motivation of benefiting the laymen, it will erase a lot of hurdles faced by the citizen of Pakistan. This is actually great for a country that is heavily populated and the majority stake is of women. Also, our society is male-dominated and most of the females avoid going to such institutes because of the restrictions at home.
What are your thoughts about this news? Share your views in the comments below.
Stay tuned to Brandsynario for all the latest updates.