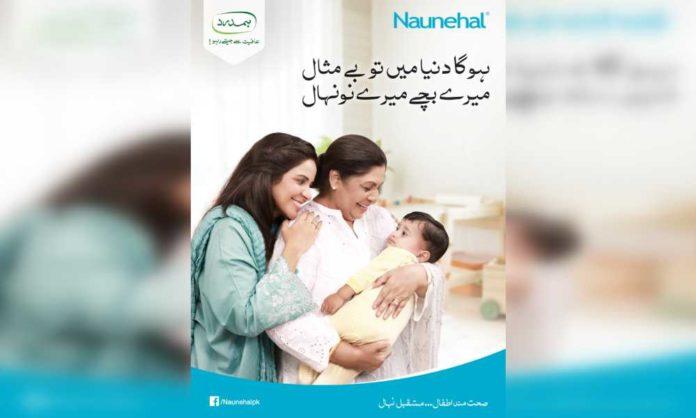 Pakistan's healthcare system raises several concerns, particularly for children. Naunehal, being the health custodian of child health for more than three generations, caters to children's wellbeing from a healthcare perspective rather than a sick care system.
Naunehal also plays an active role in raising awareness of issues regarding child health on international days.  On World Sight Day, Naunehal highlighted how vision problems can become a barrier in child's educational and social progress. The brand emphasized on the importance of child nutrition on World Food Day. On World Children's Day, the brand raised the issue of sleep deprivation with a special film while on World Dyslexia Day, the brand explained that children with Dyslexia are normal and can do wonders if managed properly.
Naunehal has now launched its biggest campaign of the year. The iconic lullaby "Mere Bachay Mere Naunehal" has a new rendition that is effectively running across Pakistan on various platforms. This song expresses more than simply music; it is an emotion and a little prayer for our little ones.
Naunehal, cares for every child's wellbeing and believes that healthy children build the stronger foundation of the country. That is why the brand says "Sehatmand Atfaal, Mustaqbil Nihaal".
Music Video Link: