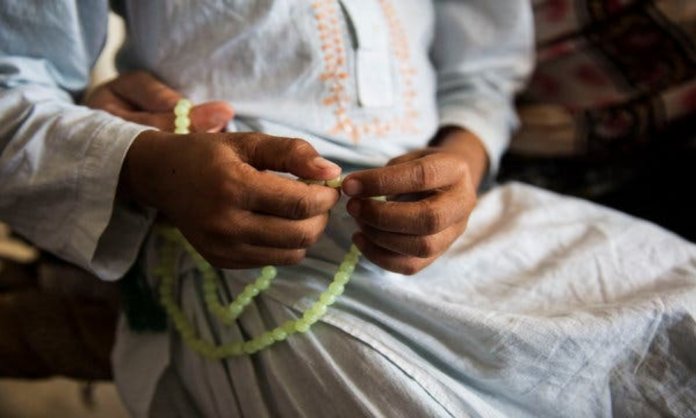 On Friday, The National Assembly approved a resolution calling for public hanging of the convicts who have mistreated children.
The resolution was passed with a majority poll amid opposition from the Pakistan People's Party (PPP).
It was tabled in the lower house of the Parliament by Pakistan Tehreek-i-Insaf (PTI) legislator and Minister of State for Parliamentary Affairs, Ali Muhammad Khan.
He stated that Prime Minister Imran Khan expects hanging punishment for child abuse convicts.
The National Assembly of Pakistan passed a resolution condemning the Child molestation case in Nowshera. The resolution was moved by Minister of State for Parliamentary Affairs @Ali_MuhammadPTI . Child protection and safety is the foremost responsibility of the state. #NAatWork pic.twitter.com/BKMQsB1YJP

— National Assembly of Pakistan (@NAofPakistan) February 7, 2020
"When we put forward the issue of a public hanging in the National Assembly's standing committee on Human Rights headed by Bilawal Bhutto Zardari, it was contradicted," the parliamentary minister announced augmenting that the government desires new law enforcement aimed at the hanging of the convicts.
Additional PTI lawmaker Imran Khattak also agreed on the demand for the choosing this certain the resolution of public hanging of child rape convicts.
Prior Prime Minister and Pakistan People's Party (PPP) Parliamentarian Raja Pervaiz Ashraf, nevertheless, opposed the move explaining that the nation has signed a United Nations (UN) Charter against public hangings and if it is approved then the world would not abide it.
Ahead in the day, the National Assembly briefed that such incidents of harassment of children in the federal capital Islamabad, contending that it had glimpsed a decline with 60 cases registered in 2019 as opposed to 66 cases in the prior year.
The report came to a decision in the lower house of the Parliament and it said that 80 people were accused of committing the act held during 2018 while 75 nabbed in 2019.
There were many Twitter users who agreed and approved the resolution. Have a look
NA succumbs to public demand but public hangings of a few child rapists will not have any deterrent effect. What is needed is systems. https://t.co/flW1V3WjR3

— Kasur Hamara Hai (@HaiKasur) February 7, 2020
Let me congratulate @Ali_MuhammadPTI and the entire #PTI team for passing this resolution.

Morality and decency dies an ugly death when a child is molested or raped

And thus there should be no leniency shown for such animals when it comes to the punishment

PERIOD.

Hang'em pic.twitter.com/3g1X726X8C

— Mir Mohammad Alikhan (@MirMAKOfficial) February 7, 2020
You should better leave #PTI. Always criticising your own #PTIGovernment and ministers. You are a disgrace to this govt. Please resign ASAP.

— Aamir (@aamir_lt) February 7, 2020
#PTI you beauty #Imrankhan you beauty… pic.twitter.com/vdmULIST2m

— Sadiq Amin 🇵🇰 صادق آمین (@SadiqPost) February 7, 2020
Congratulations to #PTI, National assembly & our honorable #PMImranKhan for passing the resolution against pedophiles & child molestors. Finally something positive, #HangRapistsPublicly!! Those who oppose this, their intentions are evident. Hang them too.#HangChildRapists

— Fariha Munir (@FarihaMunirShah) February 7, 2020
Every party HAS to have a some #Idiots, it's kind of quota thing. We have them👇👇👇👇👇👇👇👇👇👇👇👇👇👇👇👇👇👇👇👇👇#hangchildrapists #PTI pic.twitter.com/fwjddTwEPy

— Jalil Khan (@WizKhan101) February 7, 2020
Strongly support to this law and strongly request to @ImranKhanPTI to remove you from his cabinet. You are a shame for #PTI and for supporter PTI. https://t.co/w9W54FKAFt

— Sajid Pitafi (@SajidPitafi) February 7, 2020
For more news and updates, stay tuned to Brandsynario.