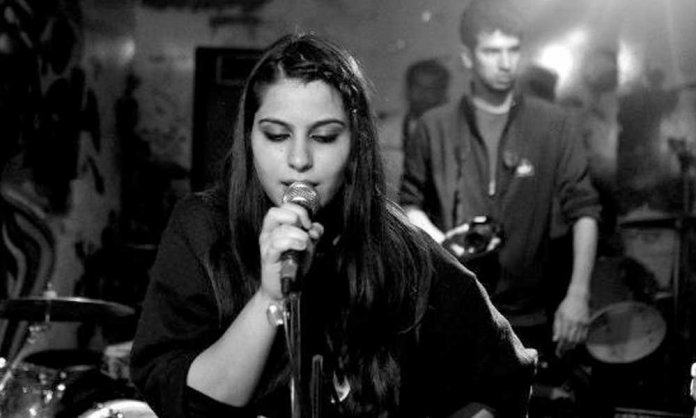 Ethnomusicologist, Musician and Co-Founder of Pakistan's Leading Comprehensive Music Symposium, Lahore Music Meet, Natasha Noorani is set to represent Pakistan in Germany this August as the only musician from the country for the fifth annual Goethe Talents Programme 2019.
Indeed, Natasha Noorani will be one of 10 musicians from across the world to participate in the 10-day Goethe Talents Scholarship, scheduled to take place from 14th to the 24th of August in Berlin.
The Goethe Talents Programme 2019 aims to support and connect young, aspiring musical artists including singer-songwriters, composers and DJs. Cooperation between the Goethe-Institut and »Pop-Kultur«, the scholarship will offer a variety of activities to experience the "music city" Berlin before the actual Festival: Studio visits, jam-sessions, short traineeships in selected companies from Berlin's creative industries, listening sessions and meetings with scholarship holders of the Musicboard Berlin GmbH.
Indeed, the scholarship is directed at musicians between 20 and 30 years of age who have already gained some experience in the field of music and have a solid grasp of the English language.
Natasha Noorani, selected via the worldwide network of Goethe-Institut, is a Lahore based singer-songwriter, playback singer, festival director, and music promoter. As a musician, her music lies somewhere between the realms of contemporary R&B, neo-soul and progressive rock which can be heard in her debut EP 'Munaasib' (2018). Noorani has also collaborated with various Pakistani acts including Strings, Biryani Brothers, Ali Suhail, Sikandar Ka Mandar & Gentle Robot.
Currently pursuing an MMus in Ethnomusicology from the School of Oriental & African Studies (SOAS), Noorani also featured in the summer blockbuster film, Baaji, on the song Ye Aaj Mujh Ko Kya Hua as a playback singer for 'Meera Ji'.
Noorani has also been deeply involved in the Pakistani music industry having co-founded South-Asia's premiere music festival, Lahore Music Meet (LMM). Since its inception, Lahore Music Meet has brought together enthusiasts, artisans, artists, patrons, industry representatives, and academics to initiate dialogue on the developments and shortcomings in music in Pakistan.
Most recently, Noorani served as General Manager for Pakistan's leading music platform, Coke Studio Pakistan (Season 10) and has managed South-Asian pop duo, Strings.