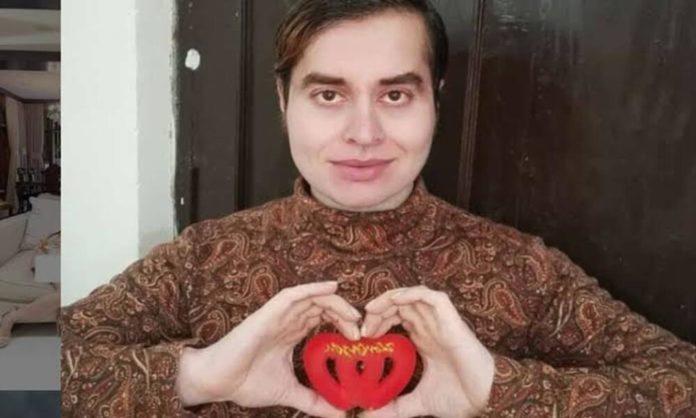 Nasir Khan Jan in his recent appearance at a talk show shared details about his son's recent diagnosis.
Nasir Jan's Son Suffers From A Condition 
Jan is a renowned social media sensation who has been gaining the social media limelight yet again after his back-to-back appearances on talk shows. Recently, he was invited to 'The Insta Show' hosted by Mathira where his hecussed details about his marriage, life and work.
"My son Ayan is suffering from a heart problem. I recently got to know about this when I was flying down for the shoot. My wife contacted me and asked me to come back home right away. However, I had to stay back for their sake so that I could work and earn for them. So I controlled my emotions and tried to handle myself."
"Now I have come to know how it feels to become a parent. I have experienced the pain the parents bear for their children and I had no idea about it." He added.
Take a look at the complete interview below.
Read More: HUM Arabia Releases Promos Of Pakistani Dramas In Arabic
He later talked about what it felt to become a father for the first time.
"I cried alot when my son was born. Previously, I didn't like children and I would not give time to my nieces and nephews but now I realise that all children are special and beautiful."
Nasir Khan's marriage was welcomed with a lot of media backlash. He also shared the details about proposing his wife and how he became friends with his father in law before asking for her daughter's hand in marriage.
"I saw her and liked her. I proposed her with a flower and told her that I want to get married. To which she responded that families comes first and I should get in touch with my in laws."
Read More: Nadia Hussain Reveals Why She Rejected Lollywood Offers
Stay tuned to Brandsynario for the latest news and updates.