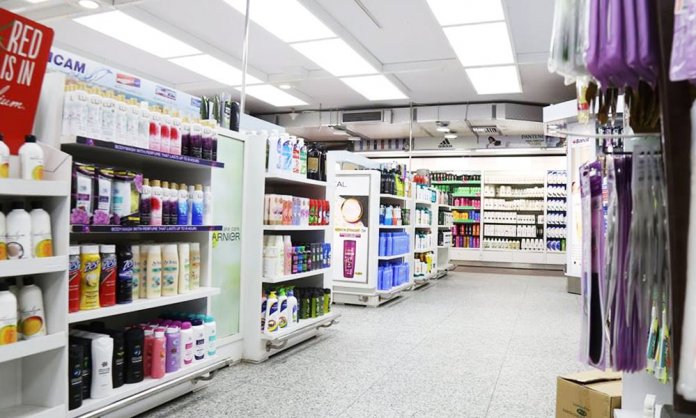 With Ramadan around the corner, everyone is busy getting their groceries organized. As the purchase of goods increases so to do the prices.
This naturally proves to be a source of concern for most households, but there's good news! There are options available for an early bargain and amazing offers whilst shopping.
With the sale of commodities and food items generally soaring across markets prior to the Holy month, customers look for relief from the extra pressure on their pockets!
Karachiities are in Great Luck!
As we are all set to welcome the onset of the holy month, Naheed Supermarket is offering a price-cut for savvy shoppers.
The retail giant is chopping its rates up to a whopping 30% and we bet you will find the slashed prices offered very tempting!
From your favorite food items to garments, make-up to luggage items, hair products to jewelry, the superstore has organized a pre-Ramadan sale on more than 45 brands!
It's a great chance to save some money on the essentials – particularly with payday so far away.
How Amazing is that?
Get ready to make some brilliant savings this Ramadan!
The best part is that customers can earn up to 5 times the reward points on the purchase of various products via Naheed Supermarket's loyalty card. All you have to do is swipe your loyalty card when paying for your purchases and get 5% reward points!
Even better is 10% cashback facility for smart shoppers who complete their purchase with Keenu Wallet. However, the offer is valid until 15th May. If you are not a member yet, this is the best time to save all year long!
One of the largest retail stores in town, Naheed Supermarket has become a household name in Karachi, since its establishment in the 1970's.
Rapidly expanding over the years, the supermarket brand has ensured that quality maintenance remains its top priority.
With its sell-out rate so high, the supermarket's stock is sold out as soon as it arrives at the store, so you can be assured that whatever is on display is fresh. The products once expired, are removed from the shelves.
The super-store also offers a variety of imported ice creams and famous middle eastern fresh products like labban, zabadi – yoghurt, juices, and more.
So hurry up and save big this Ramadan with Naheed Supermarket!