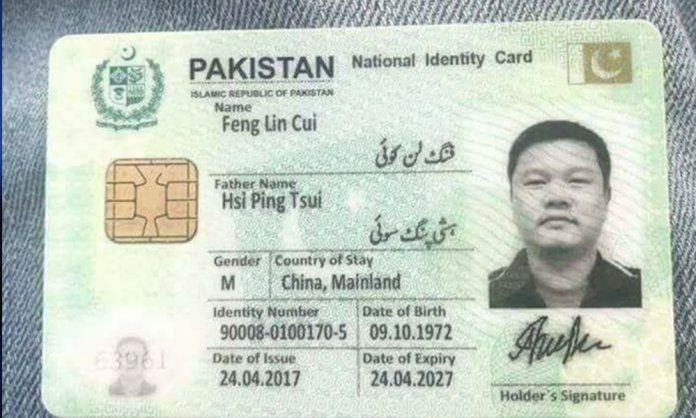 Remember the time NADRA changed your birthdate? Or the time when they accidentally spelt your name wrong making you think they should change their name to Starbucks? Well, jokes apart, this time, NADRA has issued an official CNIC too a Chinese man!
A picture of a CNIC belonging to Feng Lin Cui has been going viral. According to his CNIC, the country of stay is in China, Mainland. Here's what Pakistanis are saying;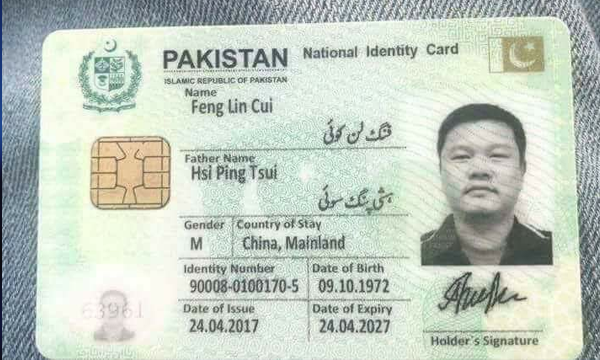 Social Media Reactions
So, now the real question is…. was the CNIC issued because he is a Pakistani by birth, and just got a Smartcard made, or, is it because of CPEC. Well, it makes more sense to come to a conclusion that CPEC is probably the right answer.
The project has open doors for thousands of individuals across the border to come and explore hundreds of opportunities Pakistan has to offer. In a report by ET,
"A lot of industries are already saturated in China," said Zhang, who has worked in property, electrical appliances and household goods in China and says he wants to explore the potential for setting up factories or importing Chinese goods. "Pakistan's development is behind China, so it will hold better opportunities compared to home."
But the new arrivals face dangers, creating a headache for Pakistani security officials.  We are yet to see what happens and how many more Chinese individuals will be getting their own CNICs as CPEC starts nearing its completion.