Nadia Khan rose to fame with one of the best TV morning shows in the country. However, is she now trying to get a short route to relevance by mimicking others?
On Waseem Badami's Show
We are guessing Nadia Khan was asked to pick someone to mimic. She went with Meera Khan and then continued to make fun of her through her impersonation for a long time.
View this post on Instagram
Sure, the host called for it. However, the mimicry could have been done in a less offensive and problematic way. Nadia Khan had the option to either make it light-hearted and funny or make it controversial and she chose the latter.
The Mimicry of Meera Khan
View this post on Instagram
In her mimicry, Nadia Khan deepens her voice and starts saying incoherent things. The deliberate mispronunciation of English words is severely problematic. Yes, Meera Khan struggles with English but so what? It's not her mother language.
Then Nadia Khan also adds "what you mean?" as Meera Khan. This only cements the can't-speak-English-so-can't-be-taken-seriously attitude which is so harmful to us. Throwback to Cannoli Cafe incident— wasn't everyone against people who did this?
Hashing Out Old Issues?
It also seems that Nadia Khan was hashing out her old wounds or issues. She had even invited Meera Khan on her own show and questioned her. Nadia Khan recalls that she called Meera Khan 'unpredictable' which the latter minded a lot.
However, one thing we can not help but notice and point out is how Nadia Khan keeps referring to Meera as 'tum' and 'usne'. Is one not supposed to respectfully mention another on national television? 
What's With Hosts These Days?
It is also the hosts of these shows who are the problem aside from the guests. In this case, what is worse is how Waseem Badami and the rest of the participants are having a fun time roasting Meera Khan.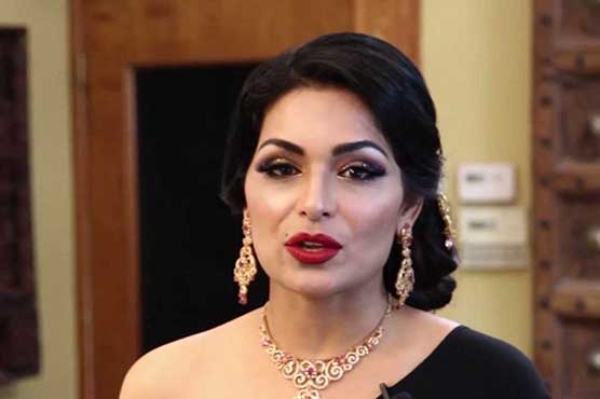 They are provoking Nadia Khan to keep mimicking her and enjoying every bit of it. To nonsensically make fun of someone in their absence and continue doing it, is wrong on so many levels. 
Throwback to also when Iffat Omar kept laughing while Nouman Ijaz continued to explicitly admit to extra-marital affairs. Hosts have the power to direct the conversation in any which way they want. For only a few more views and popularity, they take it in the wrong direction. We can all learn something from Ahsan Khan being heftily fined for animal abuse when he brought rabbits to scare celebrities for fun.
Stay tuned to Brandsynario for the latest news and updates.