Nadia Jamil's journey with cancer is an inspiration to all. She has been a loved celebrity of Pakistan since always, and her diagnosis left everyone broken-hearted. But the activist and actress has shared the good news, and we're over the moon for her!
Nadia Jamil Returns Home
Nadia Jamil has returned to her home after being treated for cancer. The veteran actress kept updating her fans through her Instagram account. She recently posted a video in which she announces she's discharged from the hospital. Her caption celebrating all the things she missed, is heart-warming.
View this post on Instagram
As everybody on social media is saying, Nadia Jamil had cancer; cancer never had her. The woman's spirits are fearless and as strong as ever. Jamil was undergoing chemotherapy in London and has finally been discharged. Her cancer has been dealt with, and the next few months will be about rehabilitating her body. She mentions how beautiful it is to be back home with "ammi ki haath ki chai." Don't we all agree with that?
Additionally, she also mentioned recently that the disease had made her diabetic. 
Her Diagnosis
In April, the actress made a heart-wrenching diagnosis that left everyone feeling upset. She was diagnosed with stage 1 breast cancer, stage 3 tumour. Upon her diagnosis, she expressed the plethora of emotions she was feeling. The outpouring of love and duas her way was also beautiful to see.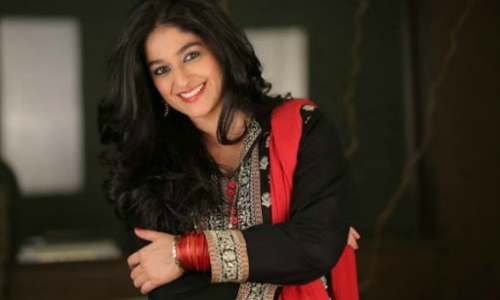 Moreover, Jamil advised everyone to get regular checks done and not to ignore the needs of their bodies.
Nadia Jamil And Her Activism
Nadia Jamil is known for her classic performances as an actress. However, she is an anchor, a teacher, and a children's rights activist too. She has been particularly vocal about certain societal ills that harm children today.
Child protection can ways be better in all countries, because there will be flawed,cruel people no matter what we do,who manage 2 hurt children.
But we shld still hv a system in place that children can rely on 2 protect them in all ways. Let it not be a hopeless situation! Speak!

— Nadia Jamil (@NJLahori) June 11, 2020
Recently, she spoke about students' rights and how they're being ignored amidst the pandemic. She was quite emotional in saying that the students in Wuhan are quite afraid and panicked. They think that they have been abandoned over there to get killed at the hands of this epidemic. 
Moreover, she also spoke up about the #MeToo movement. All in all, her constant support for women and related causes makes her a loved figure. 
The actress has served some phenomenal performances in her career. Her latest Drama particularly touched the hearts of many viewers. It's based on the most accurate mother instincts and revolves around the relationship between a mother and her daughter. Her performance in Balu Mahi also appeals to many till this date. 
Stay tuned to Brandsynario for the latest news and updates.