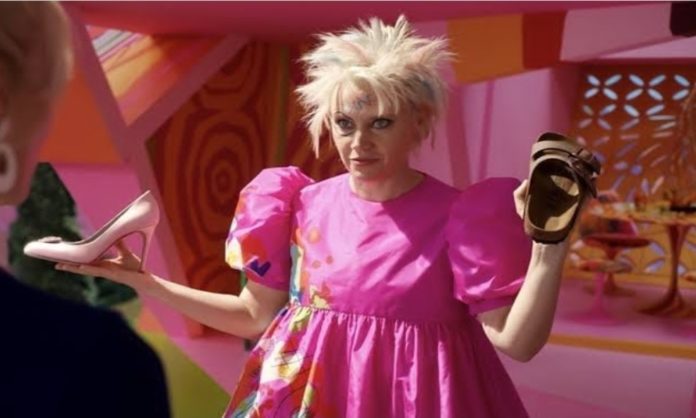 Nadia Jamil shared her reviews for the Barbie movie in a long post on her social media. The actress was tempted to watch the movie after the Punjab censor board had banned it. However, her thoughts on the movie have triggered the public and many are questioning her for missing the whole point of the movie.
Nadia Jamil Criticizing Barbie 
The actress has wasted her money on Barbie as she mentioned in a long post published on Instagram. Meanwhile, she also shared her two cents – (well actually ten) criticizing how Barbie is not an ideal choice for teenagers and young girls. Meanwhile, concluding her post by "loudly stereotyping the worst of shallow elitism". 
The only silver lining to the whole movie according to her was the acting of Ryan Gosling. She advised her fan not to bother with the movie. Sigh!
Read More: Aliza Sultan's Jaw-Dropping 'Glow Up' Has Left Us Stunned
Nadia's Critics Responds To Barbie Movie 
Nadia's reviews on Barbie let her critics come to the movie's defense. Taking to the comments section of the post, the public corrected the actress for missing the whole point in the movie. Talking about the movie being satire, netizens mentioned that it is supposed to be satire and nothing less. So watching the movie is to shed the notion that has been attached to Barbie and as a result has led to stereotypical beauty standards.
Here are some of the comments made to her Instagram post. Take a look at them below.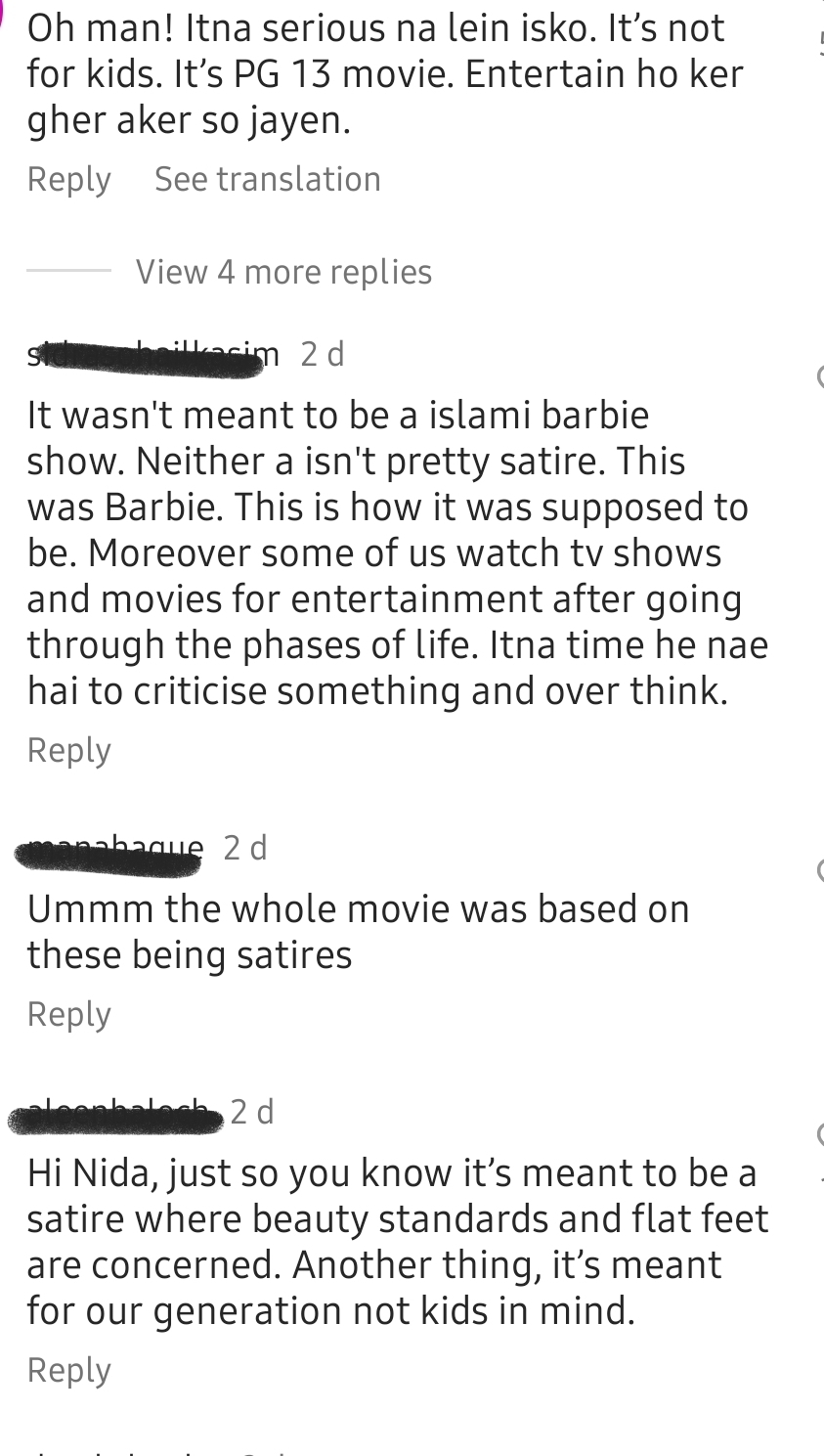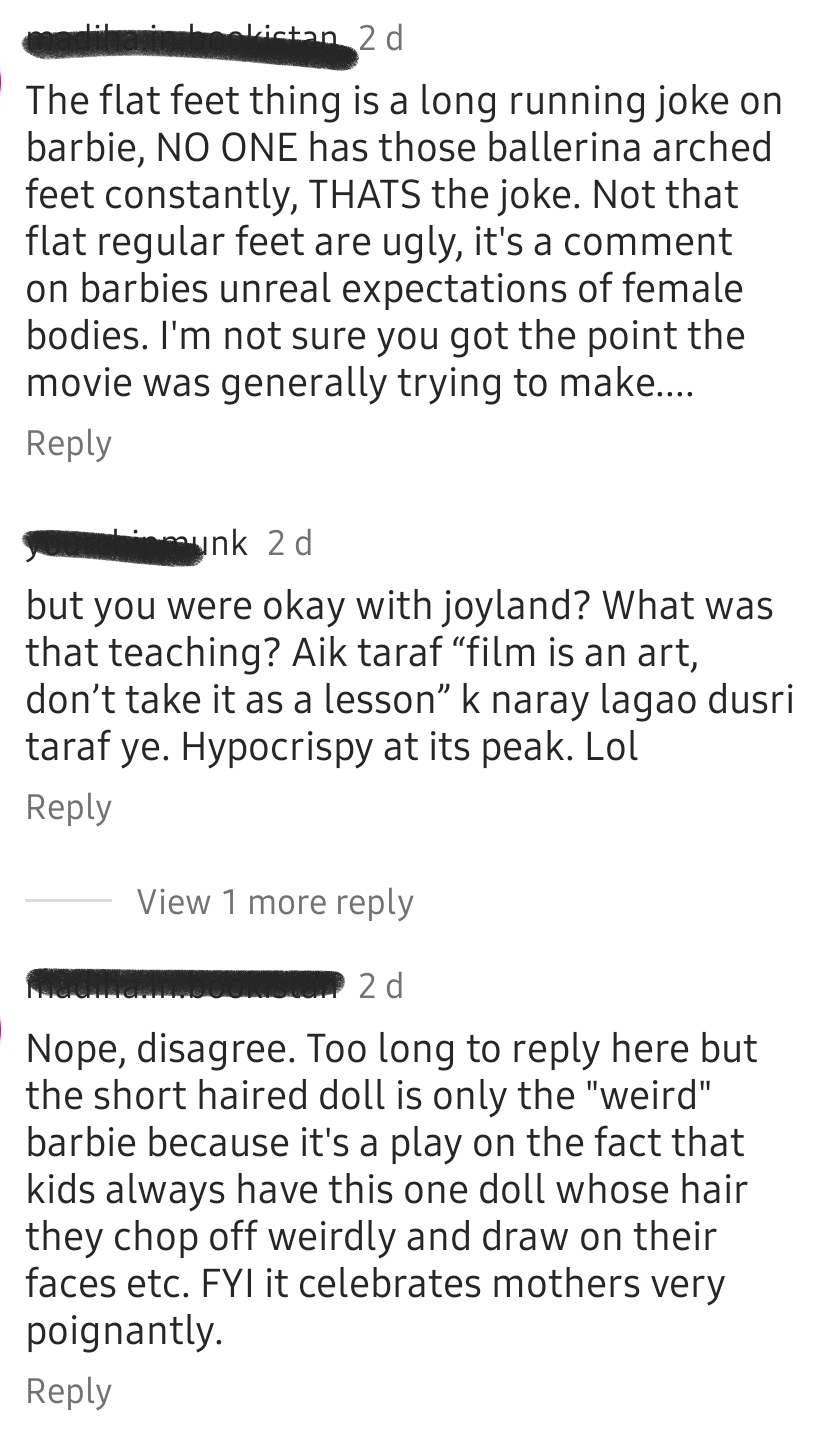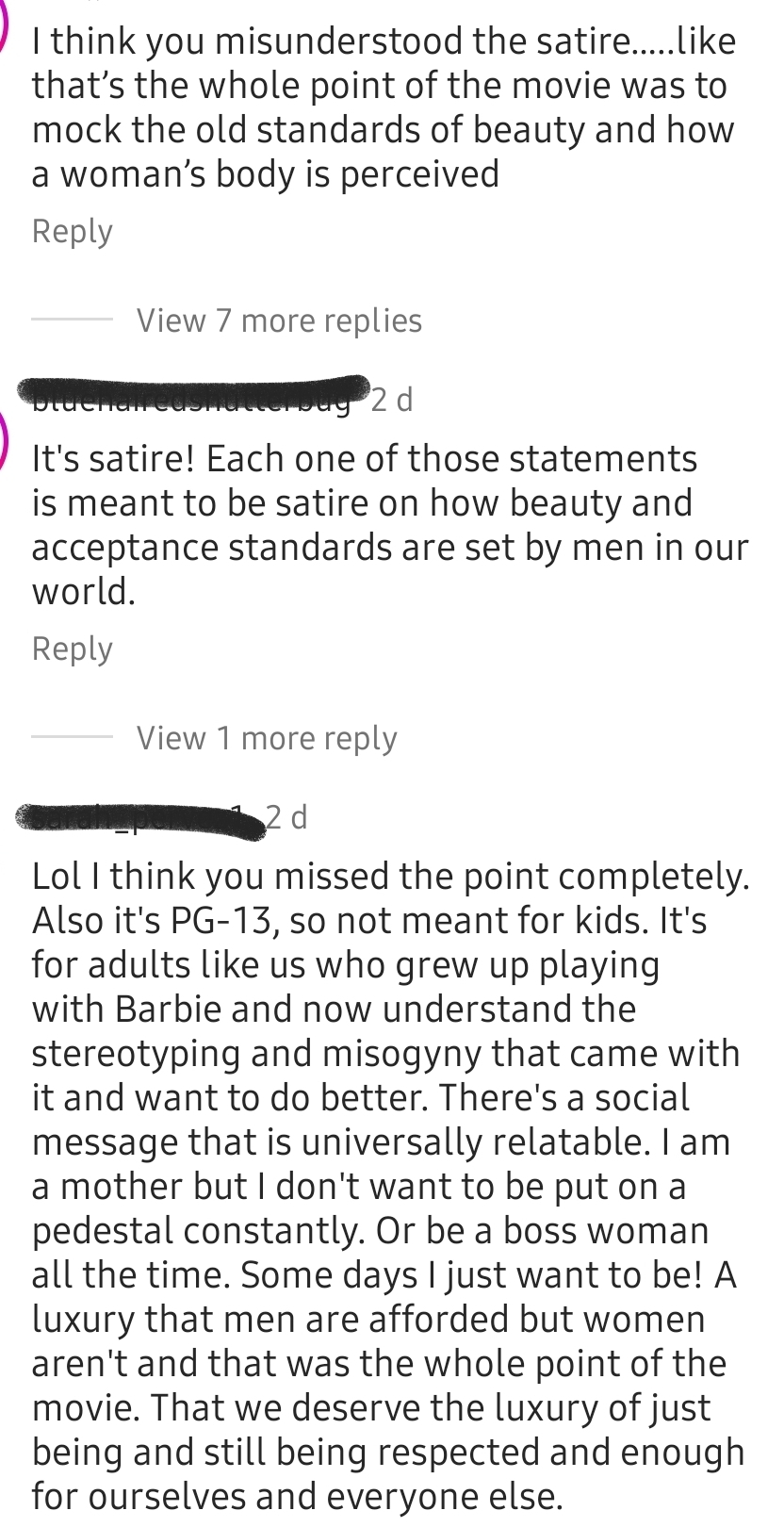 Have you watched Barbie yet? What are your reviews for the Barbie movie? Drop your thoughts in the comments below.
Read More: Marwa Hocane Steals Heart In 'Nauroz' With Her Unforgettable Performance
Stay tuned to Brandsynario for the latest news and updates.