Nadia Hussain is a name known to many, and she's well known for her beauty and elegance. The supermodel is known for that hourglass body, her fierceness, and how she empowers women.
Nadia is also the owner of her bridal salon and clinic, where she treats her customers and makes them feel at home with her utmost care. Moreover, Nadia is one of the models who is known for keeping things real.
However, this realism has also landed her in trouble quite a few times because of how vocal she is. Nadia has also been part of a handful of controversies, especially for using abusive language.
Just recently, Nadia has landed herself in trouble once again. She posted a picture of abusive words social media trolls call her, but there's a twist. To get back at them, Nadia decided to call them out by adding the term 'YOU' to it. After this, her fans lost it.
Here's what Nadia Hussain posted on her Instagram account
View this post on Instagram
Yet again, people asked Nadia not to be rude while dealing with this. They also said that she should address only the trolls as the post was pointing at everyone, leaving a negative impact on the rest of her followers.
Here's what her fans had to say as they were disappointed at what Nadia had posted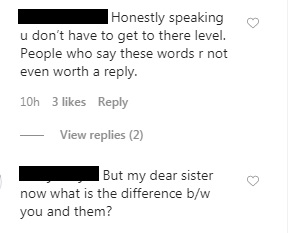 Some even tried to explain to Nadia that she didn't need to stoop low to their level.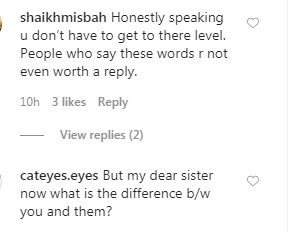 Being an influential personality, you must choose your words wisely.

And yes, some were heartbroken to see her tackle the haters in this particular way.

What do you think of Nadia Hussain's way of tackling her trolls? Should celebrities use abusive language for their trolls, or is it always better to be careful? Let us know what you think about this in the comments below.
Stay tuned to Brandsynario for the latest news and updates.