Yasir Hussain Nausheen Shah controversy began from none other than Vasay Chaudhary's show Ghabrana Mana Hai. Much happened since then and both parties made comments but eventually, it all died down. However, in one of the Eid Special Shows, new information was uncovered which changed the whole outlook of the feud. And this information was conveyed by another renowned celebrity, Pakistani Film & TV Director, Nadeem Baig.
A little backstory
When Yasir Hussain was invited to the show, Vasay asked him questions relating to his past social media posts. But in between asking those questions, Vasay asked him if there were any uninvited guests at the wedding. Now this question is too specific and not every recently married celebrity gets asked this question but people did not pay much attention to it. And considering Yasir actually gave an answer, that attracted more attention.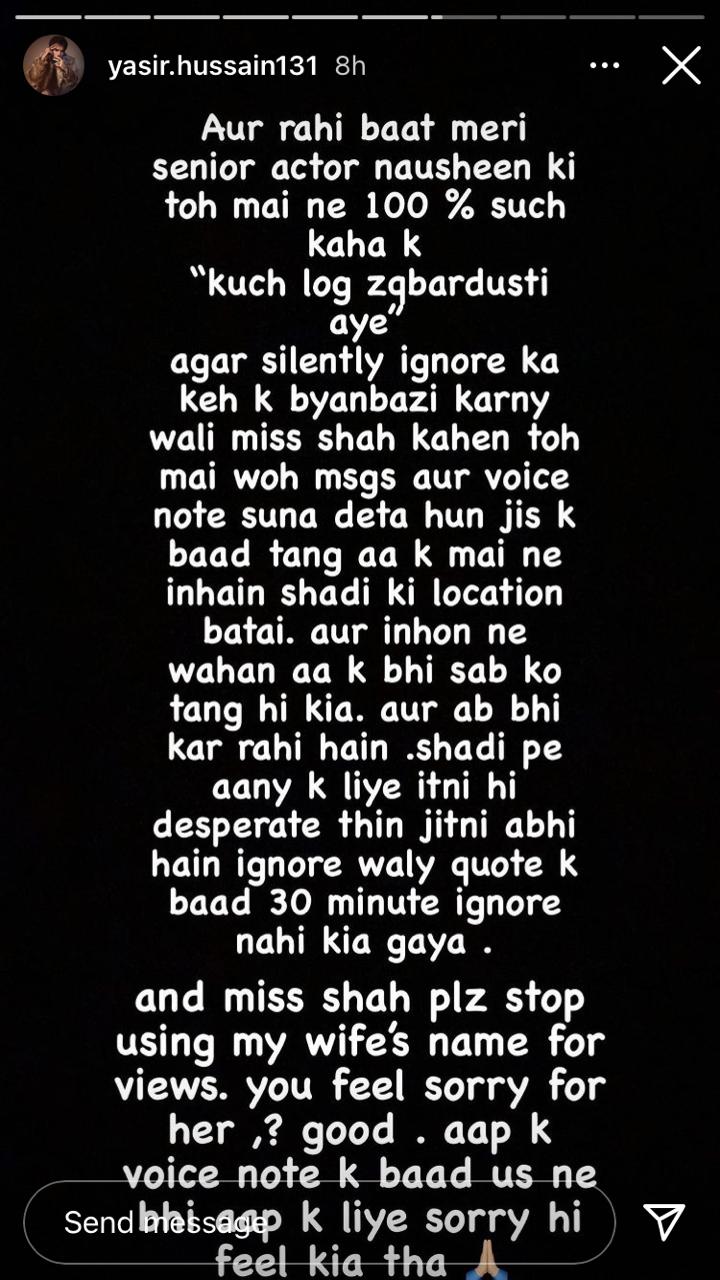 By naming Nausheen Shah, he gave people a lot of content to talk about, and Nausheen jumping into clarifying her stance made the issue bigger. Nausheen said that no one goes uninvited to a wedding and she has proof that she was invited. To that, Yasir claimed that he had screenshots to prove his side of the story as well. No party revealed any evidences, however. But Yasir went on to take a jab at Vasay's show. He called them wannabe copies of Koffee With Karan and that it was these shows and the host at fault and not him because they were asking questions that led to rivalries.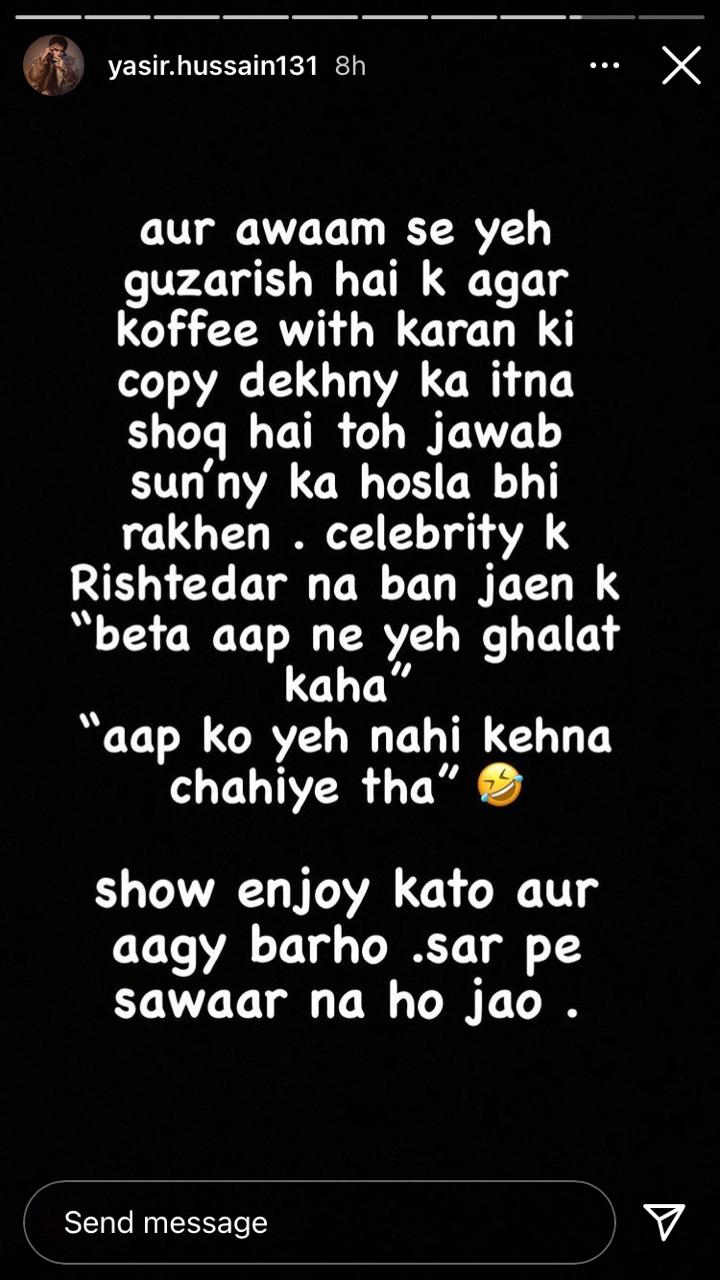 And now, the story at hand!
Nadeem Baig decided to clear himself of the blame at Nida Yasir's eid show when asked about gossip on Yasir Hussain. He said that it was not Vasay who asked the question but it was Yasir who requested it. He even said that they had no idea he was going to take Nausheen's name. Check out this clip.
This revelation does nothing to solve whether Yasir was telling the truth or Nausheen but it does say a lot about Yasir who had made a comment against the show.
Will Yasir respond to it, that is still to be seen.
Stay tuned to Brandsynario for the latest news and updates!