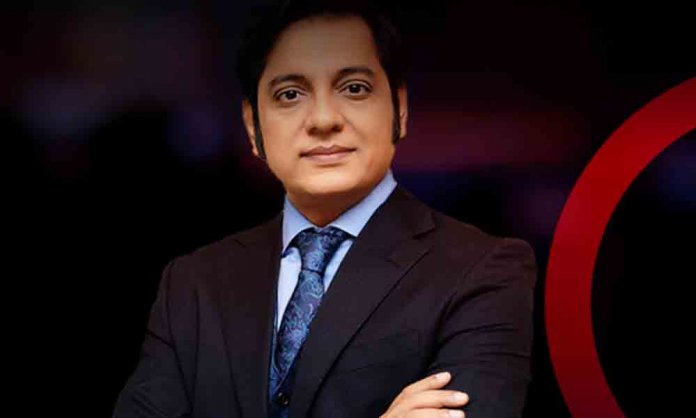 The President and CEO of BOL Entertainment, Nabeel Zafar has announced his exit from the network.
Taking to social media, the actor-turned-host revealed that he is quitting from the channel after serving four years in BOL.
The Bulfbulay famed-star used to host 'Game Show Aisay Chalay Ga' on BOL Entertainment.
The actor didn't cite any reason for his sudden departure from BOL.
After four years I'm leaving BOL
My best wishes and prayers are with BOL team !!!!
As I will be restarting my own production house MIF again inshaa Allah
I will be needing all the prayers and support of my friends my family and most of all my show biz fraternity !!!

— Nabeel Zafar (@nabeelzafar2008) February 3, 2019
Croroon Mein Khail Game Show on BOL TV: Aamir Liaquat Shuts Down Rumors
Moreover, Nabeel also announced that he will be relaunching his own production house MIF Productions.
Waqar Zaka Joins BOL
In another news, Waqar Zaka has joined BOL News and will be hosting a crime-based thriller show on the channel.
The teaser of the show has been revealed, unveiling Zaka channeling his 'Living on the Edge' avatar.
دھرتا نہیں کوئی سسکیوں پر کان،
مٹتا نہیں کسی طور جبر کا نشان،
تو ظلم کیخلاف اٹھتا ہے بس ایک نام،
"بھائی جان" !!#WaqarZaka #BhaiJaan #BOLNews@ZakaWaqar pic.twitter.com/KE51aOt5zM

— BOL NETWORK (@BOLNETWORK) February 2, 2019
The show will be broadcasted every Sunday at 11:00 PM.
BOL News Headquarters Hit with Protesters as it Fires Over 250 Employees!
Stay tuned to Brandsynario for more updates.