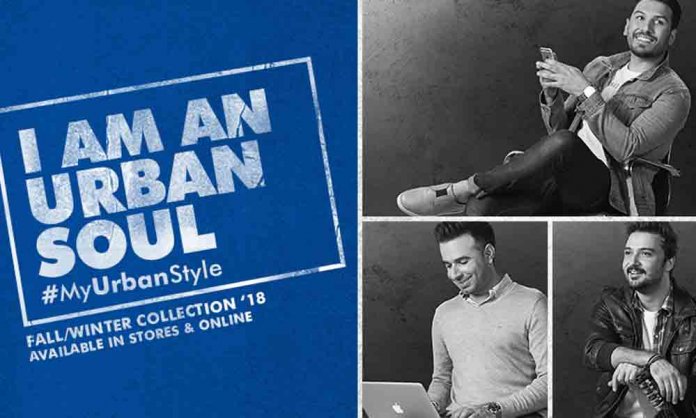 Urban Sole recently launched their fall/winter'18 collection. With this campaign, urban
sole's soul was refurbished with a new personality "I AM AN URBAN SOUL".
"I AM AN URBAN SOUL" is an individualistic declaration by any person solo in flight or in a group standing together chanting for their unique personalities and styles. The same applies to their new shoe collection.
"Urban Sole" isn't just the name of a brand, but it's the depiction of a quality that a discerning consumer looks for and a shoe's great make. Hence when you see their shoes with the campaign line "I Am An Urban Sole", it's the shoe's personal statement of being proud of their make.
7 unique personalities were picked to be featured in the campaign highlighting the various facets of the collection. A conscious effort was put into devising the creative strategy to differentiate the campaign from the competitors. Hence the talent taken on-board was not the mainstream faces but they were the real people excelling in their respective fields.
The 7 urban souls featured in the campaign are:
 Hashim Ali – An art director with an adventurous style sense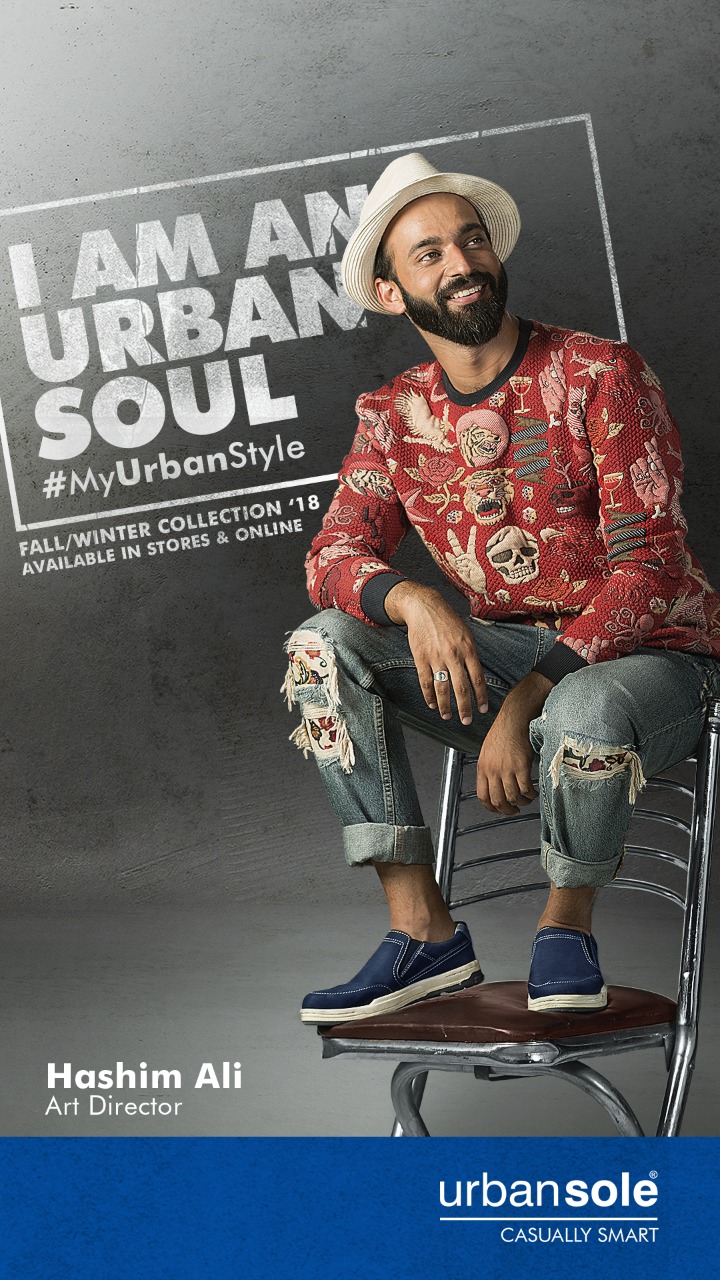 Jahanzaib Shafique – A well-known event planner who is pulling off a semi casual look undeniably well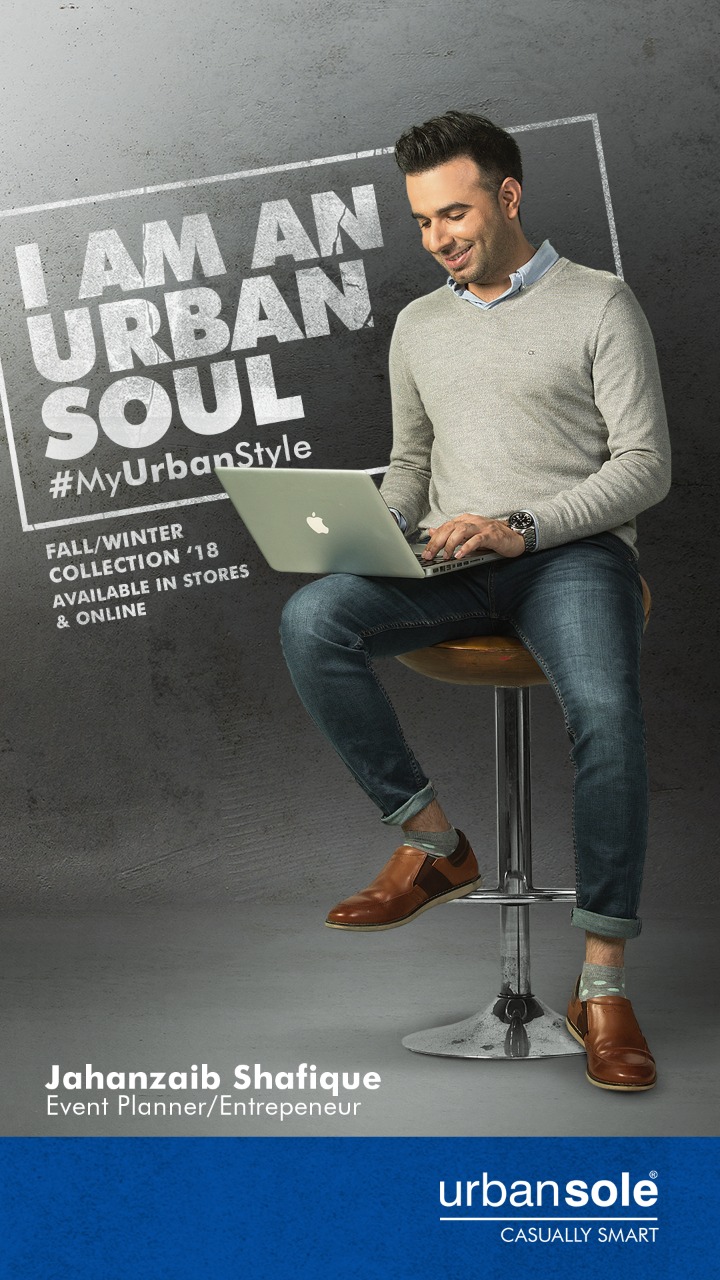 Rohail Lashari -A marketer with an uncomplicated style sense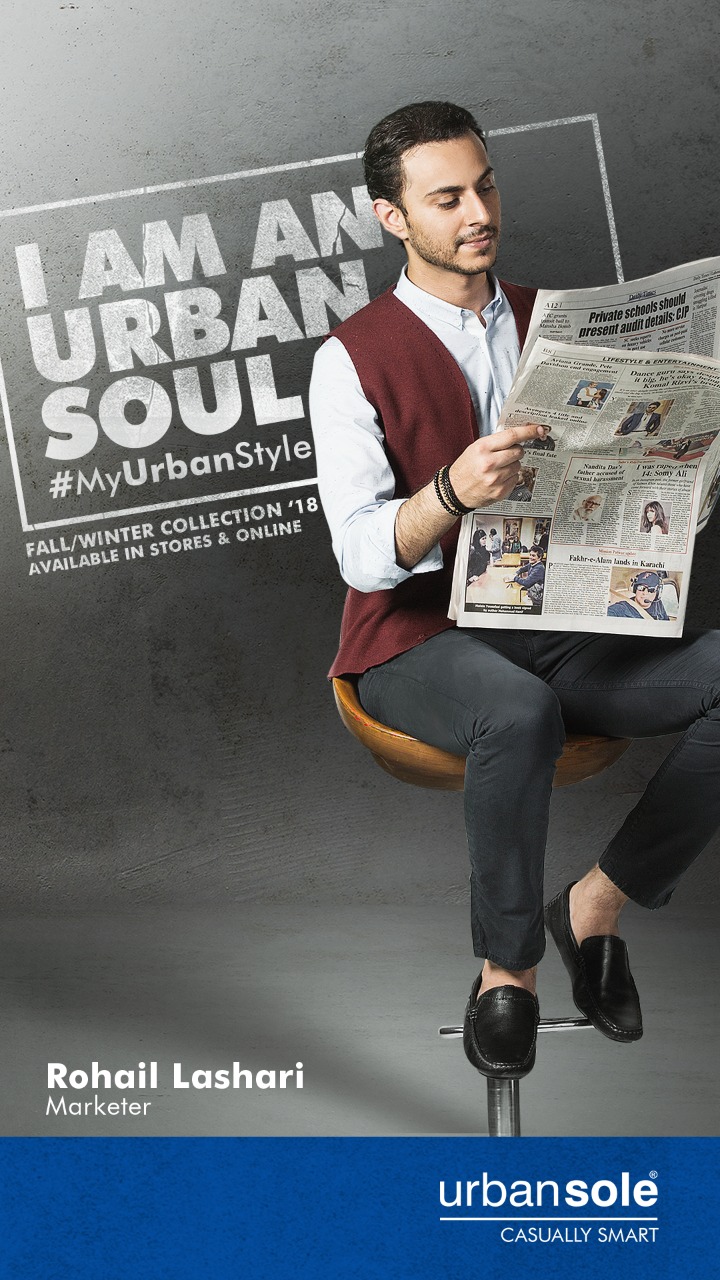 Zain Arif – A photographer who has a rugged style sense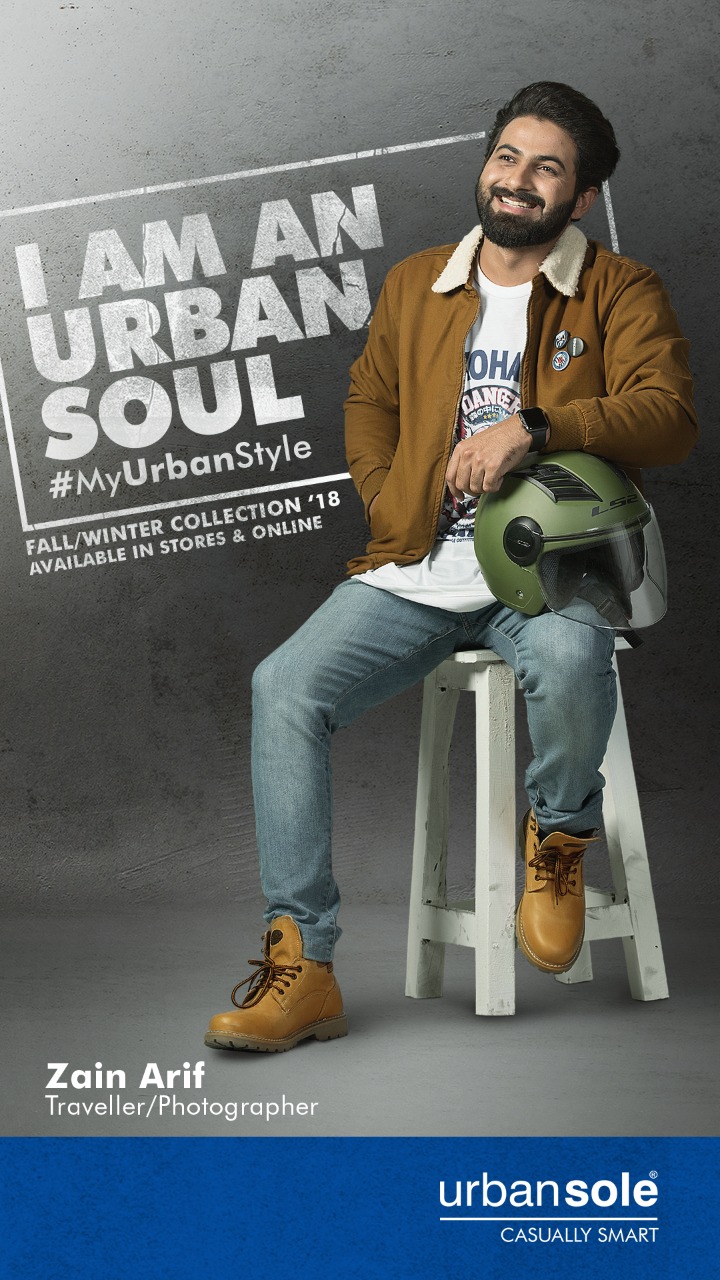 Munib Nawaz – A well-known men's wear designer with an impeccable design sense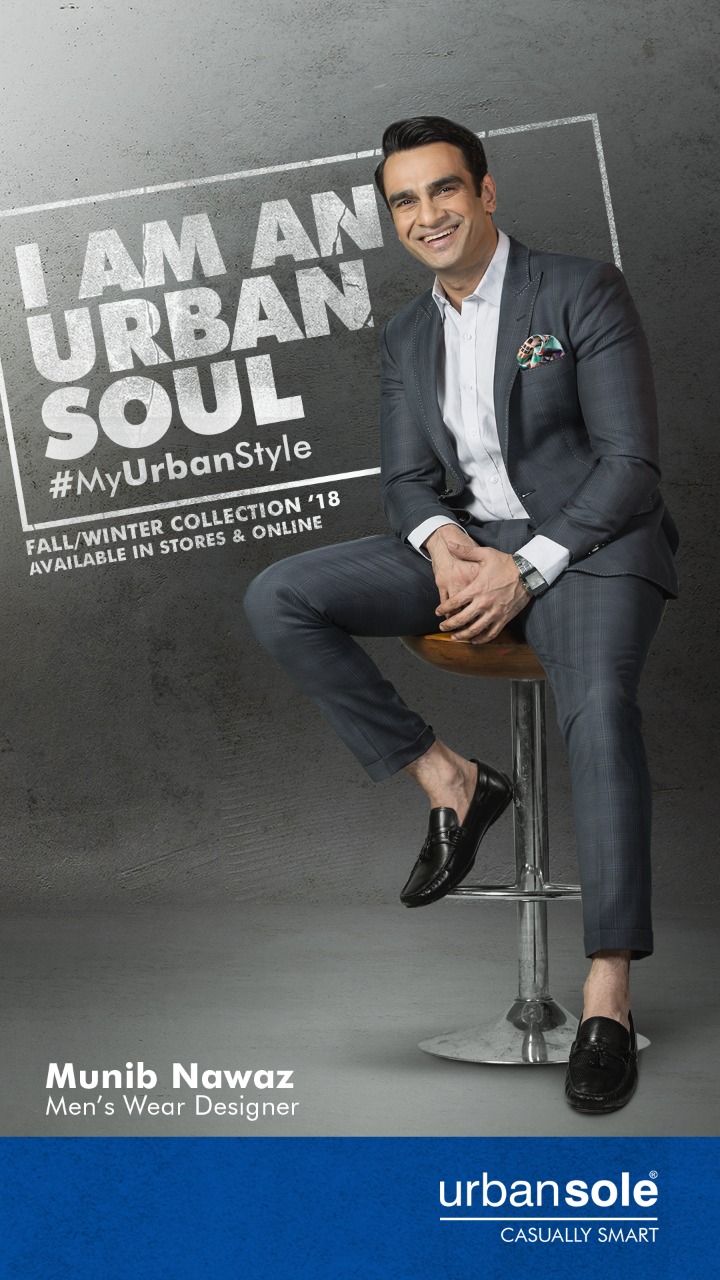 Umair Mirza – A fashion blogger with a casual-snazzy style sense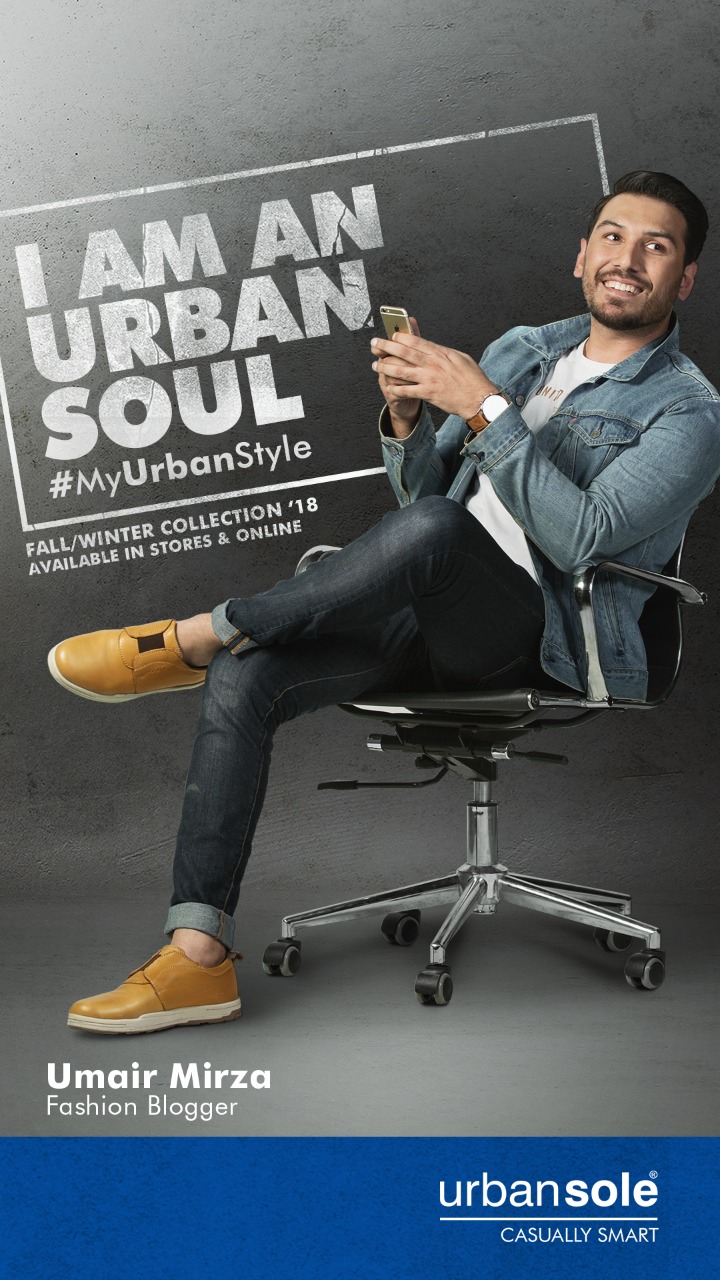 Asfar Hussain – A singer and recent winner of Battle of the Bands who likes to maintain a soft-rock style sense.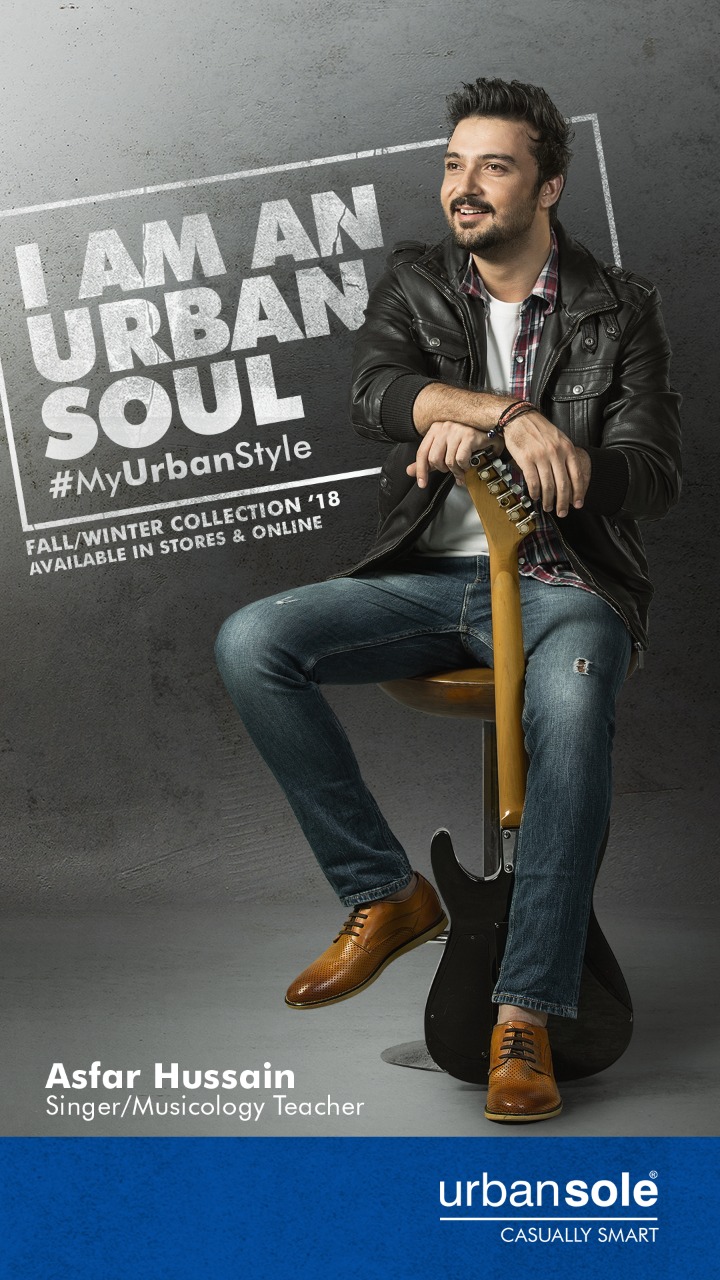 Discussing the campaign, Jawad Musadiq, Executive Director of Urban Sole, said, "I'm personally very excited about our latest campaign. We followed our heart and transformed an idea and our brand simultaneously.
We wanted to translate the fact that Urban Sole is not just a brand, but also a benchmark of quality that works well for all sorts of personalities and walks of life, and that is what our recent campaign puts across effectively."
The new fall/winter'18 collection houses 52 new designs catering to all the consumer needs.
The range includes; Trail – Some great sturdy leather boots for all the outdoor adventures. The raw ruggedness along with high quality offered in affordable price range makes a great selling proposition, Urban & Driving Mocs – Various styles of Moccasins for people who want an absolute comfort with dignified simplicity, Pierre Cardin – Exclusive formal and semi-formal high-end leather shoe collection. The style and comfort both are the hallmarks of this collection, Reflexole – Casual shoes with inner soles designed scientifically that triggers the pressure points for deep comfort.
Reflexole shoes are designed to massage these pressure points with every step of the wearer, Racer – A shoe line designed for speed to make the person move swiftly forward on the track. This collection is now online at the website or can be purchased in-store across Pakistan.