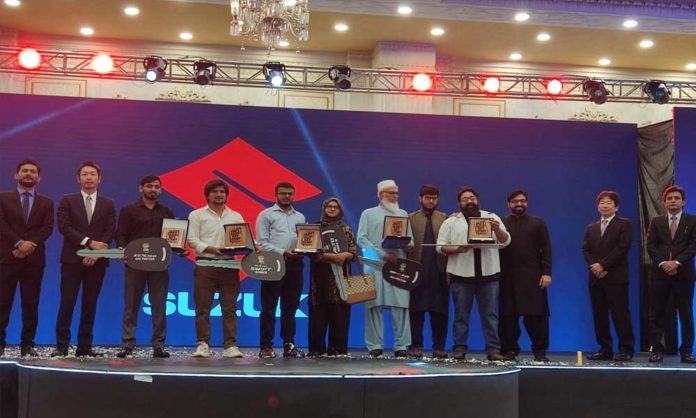 Pakistan's biggest automobile digital campaign of 2022 comes to an end as Pak Suzuki closes My Suzuki My Story Season 3, on 28th October 2022 at PC Hotel, Lahore.
The winners of the season were announced where Mr. Hassan Ali won the season for his emotionally woven story of his Suzuki Mehran, and received the first prize, a prestigious Suzuki Swift. The first runner-up, Mr. Abdur Rehman Palwa stood out and won a Suzuki Alto. The third place was taken by the well-deserved Mr. Muhammad Niaz Khan who won Suzuki Gixxer GS150 followed by Mr Aman Khattak and Mr Mustansir Billah who claimed fourth and fifth positions, respectively.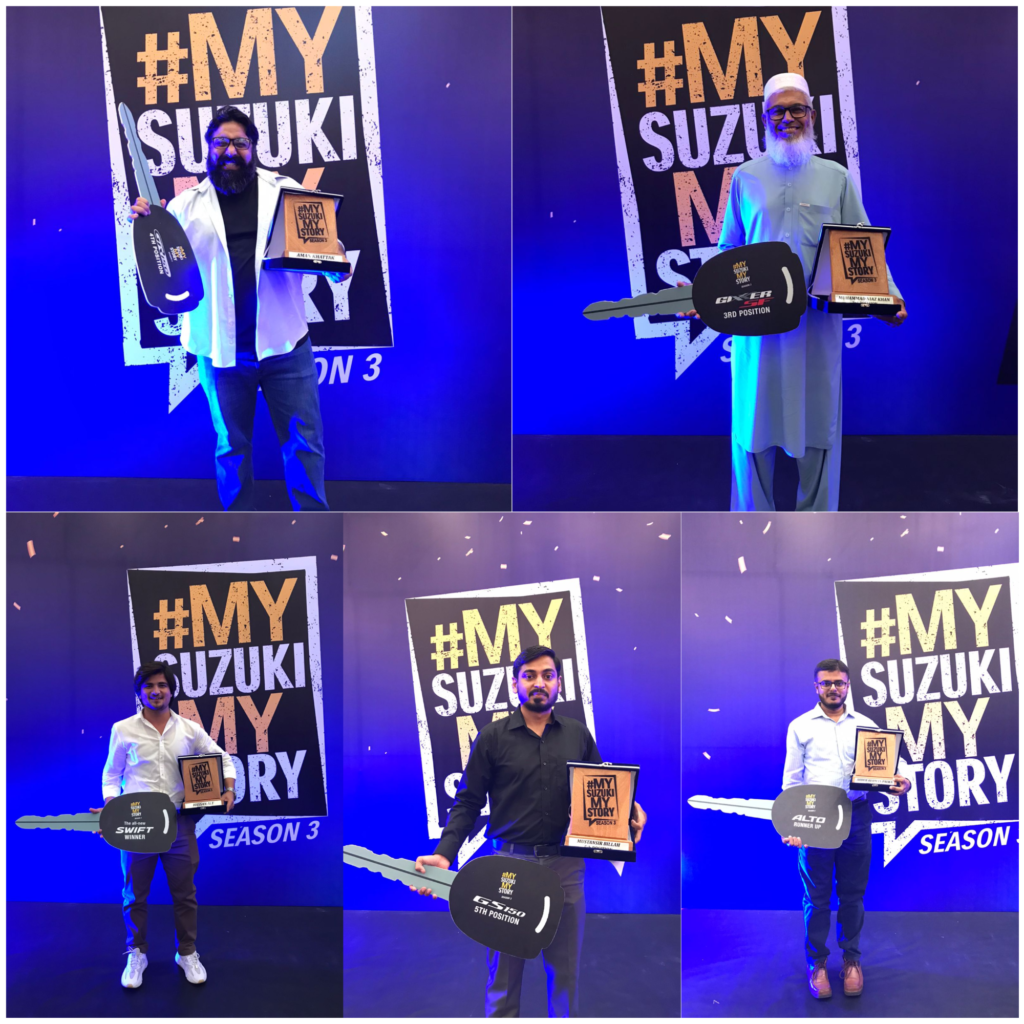 The closing ceremony was hosted by the energetic and witty MR. Shafaat Ali, who kept everyone entertained and amused.
Amir Shafi, Functional Head of Marketing, talked about the vision behind My Suzuki My Story and how the campaign has grown with every passing season, reaching out to a bigger audience and receiving a record-breaking number of entries. He also highlighted how it has established itself as a permanent platform that rewards Suzuki enthusiasts and is forging a Suzuki community built on brand loyalty.
My Suzuki My Story is a platform that enables its users to share their stories related to Suzuki. It has now firmly established itself as a UGC platform that thrives on brand love, making it the biggest and the only platform of its kind. Suzuki rewards the best entries with amazing grand prizes such as an alto 660cc, Gixxer SF, and this time around the mega prize included an all-new Suzuki Swift!
This season definitely marked new heights for the campaign in terms of greater reach, more and more people sharing content, and prizes being grander than ever before.
The event concluded with a surprise launch of the Suzuki GSX 125, a sporty bike with all the latest features of a modern two-wheeler. The multifunctional display, strong suspension, etc. make it a welcome new offering to the local market.