Mohsin Naqvi, the interim Chief Minister of Punjab, returned to Lahore following a successful diplomatic mission to Uzbekistan. During this visit, he achieved a consensus to officially declare Multan and Bukhara as sister cities. This strategic move is poised to significantly enhance bilateral cooperation alongside economic growth—an objective that Naqvi visibly expressed his deep satisfaction with.
Engaging in pivotal discussions with high-ranking officials such as Governor Botir Zaripov and Uzbek ministers, CM Naqvi strongly underscored the inherent value of these talks. Particularly, he highlighted their critical role in propelling collaborative efforts across sectors, most notably within the agricultural realm.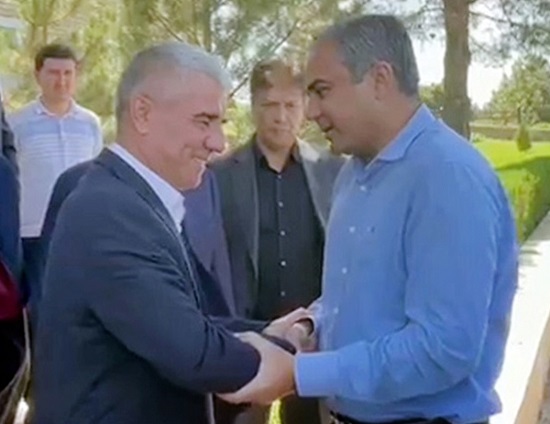 Within these thought-provoking deliberations, a focus emerged on propelling progress within the domains of cotton and wheat production. Here, Naqvi strategically emphasized the importance of seed development as the key to unlocking these ambitious agricultural goals. His emphasis effectively underlined the tangible and mutually beneficial aspects of the visit, along with the highly positive exchanges he enjoyed with his Uzbek counterparts.
Notably, a significant outcome emerged from these discussions—an accord solidifying the elevation of cooperation between Multan and Bukhara. This formal designation as sister cities stands as a testament to the shared goodwill and a united vision for cultivating stronger bonds between these urban centers.
Among the many highlights that underscored the depth of these diplomatic efforts was the steadfast commitment of the Uzbek government to the expansive growth of the agricultural sector. This unwavering commitment garnered significant appreciation from Chief Minister Naqvi, who acknowledged the comprehensive support extended. Furthermore, his expressions of gratitude resonated deeply for the gracious reception and heartfelt hospitality extended during their productive stay in Uzbekistan.
What are your thoughts on this? Let us know in the comments below!
Stay tuned to Brandsynario for the latest news and updates.