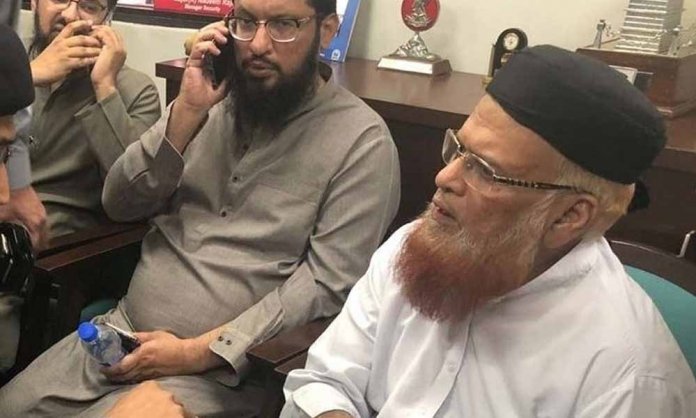 Renowned Islamic scholar, Mufti Taqi Usmani survived an assassination attempt as unidentified gunmen opened fire on two vehicles in Karachi.
According to Geo News, Mufti Taqi Usmani's two guards have been killed in the targeted attack.
Superintendent of Police (SP) Gulshan Tahir Nooran stated: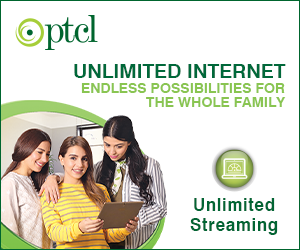 "Moulana Taqi Usmani was traveling in a black Honda Civic along with his family. The second car with his driver and guard was a Toyota Corolla. The cars were traveling together and were fired on by motorcyclists near the ramp which goes from Aladdin Park to NIPA Chowrangi"

"First, Moulana Taqi Usmani's car was fired on in which his guard, a Sindh police official, and driver were shot. The driver took the car straight to Liaquat National Hospital. The second car crashed at NIPA Chowrangi in which Sanobar Khan was martyred and the driver Amir Shahab was injured"
CCTV Footage of the incident has also been revealed on social media.
CCTV captures attack on Molana Taqi Usmani #Karachi pic.twitter.com/uvndgXMqhx

— Khalid khi (@khalid_pk) March 22, 2019
Panic has erupted on social media as soon as the news of the incident spread like wildfire.
Admirers of the scholar are taking to Twitter to condemn the tragic attack on Mufti Taqi Usmani.
صنوبر خان اور مولانا عامر شہاب شہید ہوچکے ہیں ( انا للہ وانا الیہ راجعون) مفتی تقی عثمانی علم کا سمندر ہیں اور علم کے دشمنوں نے یہ رذیل حرکت کر کے اللہ کے قہر کو دعوت دی ہے ، کراچی کے دو مختلف مقامات دہشت گردوں کے کیے کھلی کارروائی کا میدان بن گئے#MuftiTaqiUsmani

— Aamir Liaquat Husain (@AamirLiaquat) March 22, 2019
اللہ تعالیٰ مفتی تقی عثمانی صاحب کو لمبی زندگی عطا فرمائے اور انہیں ھمیشہ محفوظ رکھے ۔۔۔!!!
مفتی تقی عثمانی صاحب علم کا سمندر ھیں اور میں ان کی تعلیما ت سے سیکھتی ھوں۔۔۔!!!#مفتی_تقی_عثمانی

— VEENA MALIK (@iVeenaKhan) March 22, 2019
Just spoke to #MuftiTaqiUsmani sahib's daughter in law she said they are waiting for their safe arrival as they are still in the hospital. The driver Maulana Shahab is no more, may Allah grant him Jannah, the other person is on ventilator, may Allah Pak give him speedy recovery.

— Syeda Bushra Aamir بشریٰ (@BushraAamir) March 22, 2019
Allah Pak rehm fermaye. Maulana #MuftiTaqiUsmani is a treasure of Uloom e deen. May Allah Pak protect Ulema e Haq of this Ummah. Aameen https://t.co/KFsi4P4xgx

— Syeda Bushra Aamir بشریٰ (@BushraAamir) March 22, 2019
Condemnable incident. Firing on the car of #MuftiTaqiUsmani – he is safe, but his guard was martyred and driver is injured. My prayers for them. Action needs to be taken against those who are trying to disturb #Karachi 's peace again. Prayering for peace @muftitaqiusmani pic.twitter.com/DUaRDYp9wY

— SYEDA TUBA AAMIR (@TubaAtweets) March 22, 2019
This is a developing story.
Stay tuned to Brandsynario for more updates.