Known as Mufti for a long time, Abdul Qavi was stripped off of his title by his own family after Hareem Shah leaked a scandalous video. He was seen discussing his drug habits, late-night parties, and whatnot. Hareem Shah even slapped him for what she found inappropriate. Well, yet another obscene video of 'Mufti' Abdul Qavi surfaces on the internet.
Recent scandalous video – Mufti Abdul Qavi
In this video, it was evident that Mufti Sahab was feeling quite frustrated. Or maybe that he wanted to seduce an acquaintance. Whatever the reason be, he decided to record himself as he performed obscene activities. After he was done with it, he settled on his bed and gave his signature 'bosa' (kiss), and that was the end.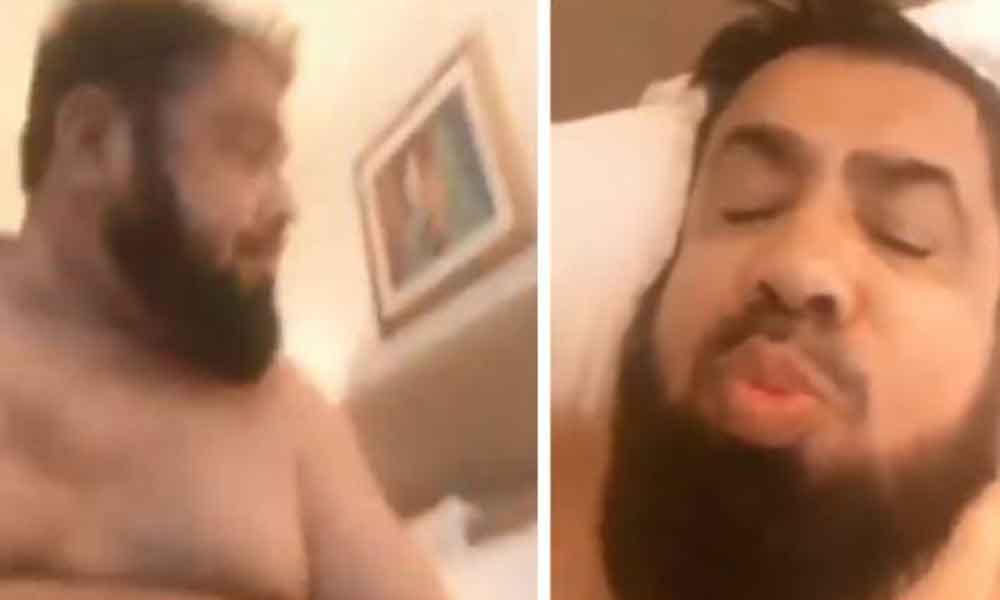 Considering this video was shot from a mobile phone, we can only wonder if it was before he was publicly insulted or after. This is because the last time he was scandalized, Abdul Qavi's uncle confiscated his phone, and he was also sent to seek mental help by the family.
The reality of the situation
But does this really qualify for mental help? Or was this the easy way out of the previous scandal? This question arises because this is not a psychological illness but the need to exercise dominance; it is about power. This is exactly what we saw recently with Mufti Azizur Rehman as well. These men not only have the male privilege but they also exploit religion given how they have embedded their profession in it.
Will some action be taken against them? Will society begin to hold such men accountable? These are questions only time can answer. Until then, we can only hope to keep us, our daughters, and our sons safe from these men and their lust.
Stay tuned to Brandsynario for the latest news and updates!