Mountain Dew has released a new flavour. For those who previously loved this drink, prepare to be excited and shocked. For those who have always hated it, prepare to lose your temper. Flamin' hot is coming for you!
The New Flavour
Mountain Dew (nowadays referred to as "MTN DEW") is a caffeinated, citrus-flavoured fizzy drink. It is owned by PepsiCo, the same brand that also owns Cheetos. Thus, combine Cheetos and MTN DEW, you get the flamin' hot drink! People are confused as to what to call it? The company says the new flavour will be a combination of sweet and spicy.
View this post on Instagram
However, we have a feeling it'll taste a lot like regret. How can someone imagine drinking something spicy for fun? This reminds us of those times we'd make a concoction of weird things in the kitchen as a dare for a sibling. Only now, it's a globally available drink, coming soon.
Mountain Dew's History of Experimenting
The brand's press manager said DEW has a history of experimenting with flavours. That is what keeps the spirit of the brand alive. They had the same philosophy in mind when they were working on FLAMIN' HOT beverage.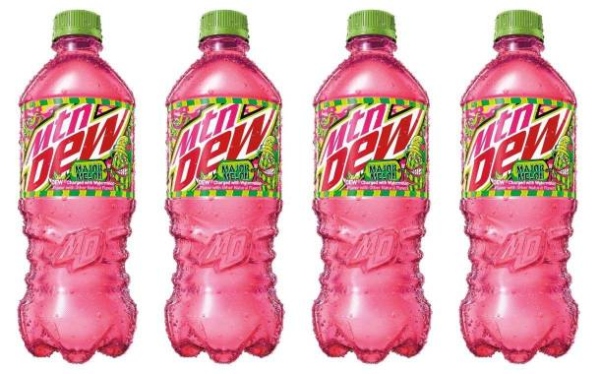 The company itself also calls it their most "provocative beverage yet". Moreover, they added, "we're excited for DEW Nation to taste the unique blend of spicy and classic sweet citrus flavour."
Even Mountain Dew doesn't suit everyone's flavour palette. How will this ever?
Internet Is Divided
Surely, not everyone is an experimental junkie when it comes to food flavours. Some like their plain Coke, Sprite, and Fanta! However, there are also those who would celebrate this news and count the days until they can drink it. These two types of people show how the internet is divided.
NOOOOOOOOOOOO!!!!!

— ChiKnLord420 (@ChiKnLord420) August 25, 2021
Please be able to ship to my house🙏🏻🤣

— Malik Myers (@MalikMy44980273) August 25, 2021
Eugggghhhhhh this just shouldnt be a thing🤢

— Devin Brent (@brent_devin) August 25, 2021
— Carlin (@CarlinNevin) August 25, 2021
Awesome can't wait for this.

— Ken Kelly (@3Dawgs24Kelly) August 25, 2021
There Is Merch Also
If the liquid form of a jar of spices being drained down your throat was not enough, there is also merch coming for it. MTN DEW has decided to push full throttle for the hype of this new drink. The clothing brand Broken Promises is creating a fashion collection to go with it. The collection will go live in September while the drink is coming out in four days.
View this post on Instagram
They also partnered with Baddie Winkle to promote the new drink. Must we say more? It's a marketing phenomenon we see before our eyes.
What's sweet and spicy and killing the game? Obviously, @baddiewinkle … but also our daring new flavor MTN DEW FLAMIN' HOT! Coming exclusively to the DEW Store on 8/31! 🔥🔥🔥 #MTNDEWFLAMINHOT pic.twitter.com/Uu9aCHRzB9

— Mountain Dew® (@MountainDew) August 25, 2021
Stay tuned to Brandsynario for the latest news and updates.