A mother-in-law just gifted her son-in-law the most absurd thing at their wedding. Would you ever do the same?
A Rifle Makes The Perfect Gift
At a Pakistan wedding, a mother-in-law was convinced that a rifle would make the perfect gift for her daughter's husband. The clip shows the groom seated on the stage. It appears to be the joota cupai rasm going on since there is a lot of rush on the stage.
The MIL very proudly comes on to the stage and has someone get the rifle. The groom then stands with his MIL and poses with pride and gratitude with the newly gifted rifle.
See The clip Here:
View this post on Instagram
What Could Be The Reason?
What could be the reason for this insane gift? Not only is it unsafe, but it also gives a strange message of violence and power. It could be that the groom has a business of guns. In that case, is it even legal? Or maybe it's given for protection. 
However, could this tool for protection not be given in private? People are questioning why this gift had to be given in public. Why was it flaunted? It is not something to stand and pose with.
The Gun Culture In Pakistan
The gun culture in Pakistan is possibly just as bad as in the US. The illegal use of firearms is not uncommon in our country. Several unjust deaths have happened as a result of that. Guns are also used to scare people into submission.
Why then are we celebrating it?
People Are Losing It!

People under the comments have totally lost it! Some are commenting on how ridiculous this act was. Others are trolling the situation by saying this gun is for the groom to use on himself when the wife gets too much. Do others say she is securing her daughter or putting her at greater risk by giving this gift?
See the comments for yourself: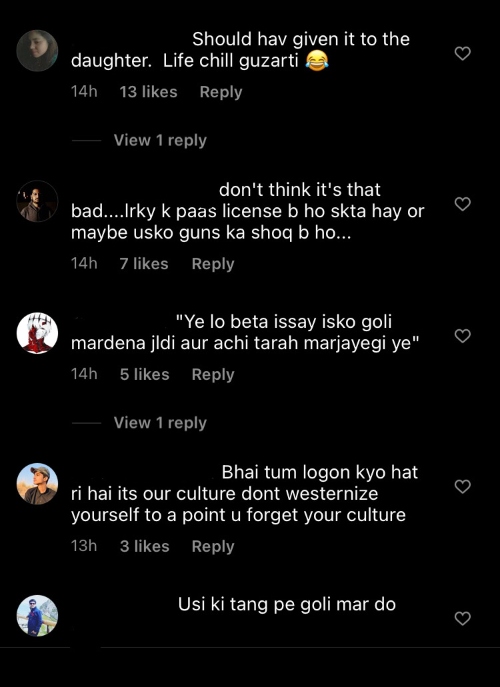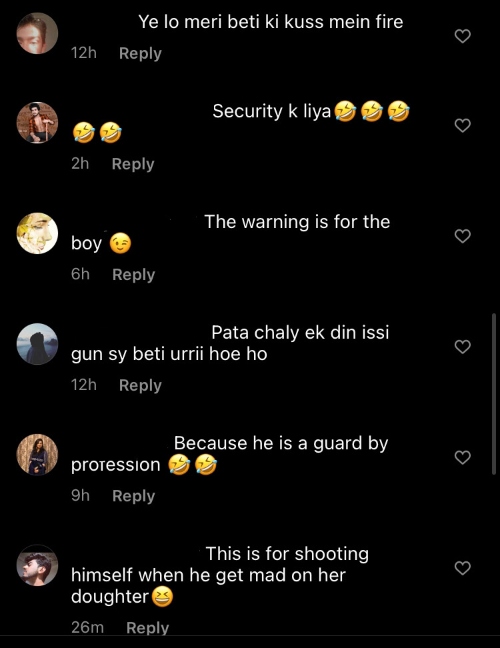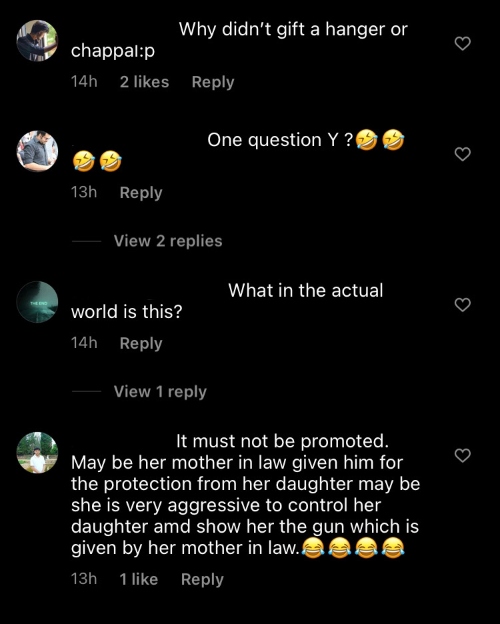 What Should Be The Verdict?
What should be the verdict on this case? Should they be condemned, or is this also where 'live and let live' can apply? Whatever the consensus may be on, we have to acknowledge that it uses guns in a celebratory way, which is wrong.
Here is to hoping that this does not become a trend now. No more rifles at weddings, please! Next thing you know, bomb kits will be being given.
Stay tuned to Brandsynario for the latest news and updates.