It turns out that hybrid vehicles have benefits beyond merely gas station cost savings. According to a recent study, they are also the type of vehicles that will be the most dependable in 2023. Based on feedback from owners of more than 300,000 vehicles, Consumer Reports, a nonprofit research, and consumer advocacy group, on Tuesday published rankings for the most dependable vehicle types, brands, and models. Based on overall dependability over the last three model years, predictions for 2023 models have been made.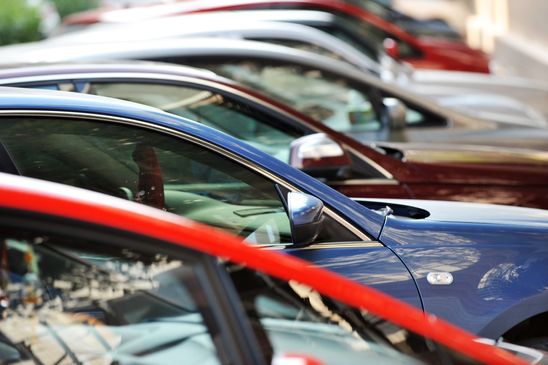 Based on models from 2000 to 2022 and a few early 2023 model years, hybrid cars and medium and large sedans were determined to be among the most dependable automobiles, whilst electric vehicles and full-size trucks had the lowest average dependability scores.
The changing times
Due to the skyrocketing cost of cars nowadays, consumers are retaining their cars longer than ever, Consumer Reports' Jake Fisher, senior director of automotive testing, said in a press release. Years of trouble-free driving may be expected from a hybrid, and they offer a solid buffer against growing fuel prices. He claimed that top-rated hybrids provide dependability, higher fuel efficiency, and fewer maintenance costs without sacrificing acceleration or a smooth, pleasant ride.
Top hybrid vehicles include the 2023 Toyota Corolla, 2023 Ford Maverick, and 2023 Lexus NX.

According to Consumer Reports, 36% of potential customers are thinking about buying a hybrid as their next vehicle or truck, up from 29% in 2019.
Asian automakers enjoyed a successful year this year, with seven of the top ten most dependable brands being produced by Japanese or Korean firms. In the reliability assessment conducted by Consumer Report, Toyota once again receives the highest rating. For dependability, every toyota vehicle received a score above average.
The most reliable models
2023 Toyota Corolla Hybrid
2023 Lexus GX
2023 Mini Cooper
2022 Toyota Prius
2022 Mazda MX-5 Miata
2023 Lincoln Corsair
2023 Toyota Corolla
2023 Subaru Crosstrek
2023 BMW 3 Series
2022 Toyota Prius Prime
Electric cars may not be much reliable
While hybrid cars are among the most dependable alternatives on the road, plug-ins do not rate as well in this year's rankings. Consumer Reports has discovered that the plug-in Chrysler Pacifica hybrid is one of the least dependable cars, and that the Toyota Prius Prime and RAV4 Prime EVs have poorer reliability ratings than their hybrid equivalents. Only full-size pickup trucks performed less reliably than EVs. With so many new EV models available, Consumer Reports says it's not surprising that the results are "subpar."
The least reliable cars
Consumer Reports least reliable car models ranking includes cars with at least two model years of data and factors in issues like squeaky brakes and trouble with four-wheel-drive systems.
2023 Jeep Wrangler
2022 Mercedes-Benz GLE
2022 Jeep Gladiator
2022 Chevrolet Silverado 1500/GMC Sierra 1500
2022 Chevrolet Bolt
2022 Ford Explorer
2022 Nissan Sentra
2022 Lincoln Aviator
2022 Hyundai Kona Electric
2022 Ford F-150 Hybrid
Stay tuned to Brandsynario for the latest news and updates.