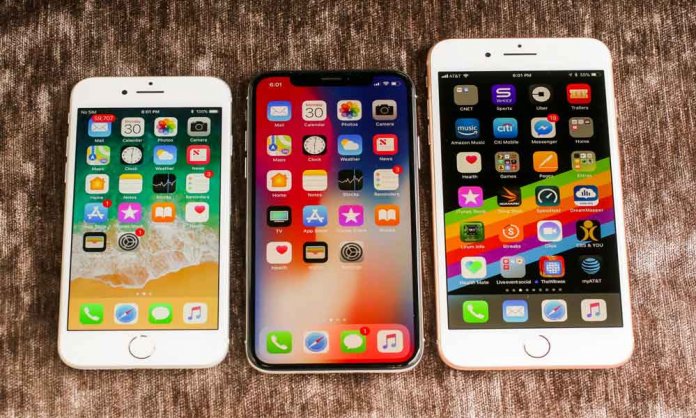 Social Media apps were dominant again in 2018, as on Tuesday Apple unveiled its list for the 'Top iOS Applications of 2018'.
For the 3rd straight year, usage of Snapchat has decreased as YouTube rises to the top spot on Apple's list for most downloaded iPhone apps of 2018.
The video-broadcasting website can now proudly call itself the "Most Popular iPhone App of the Year".
World's Most Valuable Company: Microsoft Briefly Overtakes Apple!
The revised annual rankings seem to demonstrate streaming video content's continued dominance over other Social-Media platforms.
And Snap Chat is not the only app to take a hit, Facebook and Instagram were also unable to stop the rise of YouTube in 2018.
For the year, Snap Chat dropped to the No.3 spot, Bitmoji on 6th and Instagram takes the No.2 spot.
YouTube rose from No.3 to No.1 this year, Snap Chat fell from No.2 to No.3 and Bitmoji slipped a whopping 5 spots, dropping from No.1 to No.6.
Most Downloaded iOS Apps of 2018
1. YouTube: Watch, Listen, Stream
2. Instagram
3. Snapchat
4. Messenger
5. Facebook
6. Bitmoji
7. Netflix
8. Google Maps – Transit & Food
9. Gmail – Email by Google
10. Spotify Music
11. Amazon – Shopping made Easy
12. Uber
13. WhatsApp Messenger
14. Pandora – Streaming Music
15. Wish – Shopping Made Fun
16. TikTok – Real Short Videos
17. Cash App
18. Google Photos
19. Google Chrome
20. Twitter
According to Techcrunch, Apple also divides the yearly rankings by device, depending on what you're using.
There's also a 'Best app and game' for every platform, including the iPhone, iPad, iPod Apple TV, and Macintosh.
So let us know which App you used the most this year & do you plan on continuing with the same trend?
Stay tuned to Brandsynario for more updates.