Javeria and Saud Qasmi of JJS production house have become subject to intense criticism for being fraudulent. They are both being exposed slowly to how they treated their employees, how they are withholding payments, and defrauded others.
Salma Zafar Began The Movement
The first person to speak out against both was Salma Zafar. The veteran actress felt that her voice was not being heard anywhere and so she turned to social media. In a 35 minute long live, she divulged all the dangerous secrets about the couple. 
Check out the video here:
Zafar accused them of withholding one crore of the payments they owed to her. She talked extensively about how they treat the people who work with them. Moreover, before going public, Zafar also alleged that she asked Javeria for her payment, after which Javeria immediately blocked her contact.
She further shared that Saud had abused many of his employees by using foul language and vowing not to pay a penny to anyone, even those who had small amounts as low as 7000 rupees.
The revelation made by Salma has left plenty in shock, but that is not all. Another actress spoke up about the fraudulent practices of the now, infamous couple.
Sherry Shah Takes The Baton
Then Sherry Shah went public with her share of allegations against the couple. She said that she empathized completely with Zafar because she is in the same position. Sherry has been a part of the JJS production house's dramas of Ye Zindagi Hai and Yeh Kesi Mohabbat Hai. She is stating that the couple owes her 3.5 lacs until now. 
This is her declaration:
In a video uploaded by Sherry, the actress said, "I have been a part of JJS Production's projects for many years. I have done two projects, one was soap, and the other was a soap serial. Yeh Zindagi Hai was soap serial and Ye Kesi Muhabbat Hai was soap." Sherry Shah also spoke of Javeria and Saud 's terrible behavior when confronted about the pending payments. 
Three's A Party
So far, two people have come forth against the couple and their mismanagement at their esteemed production house. If one person, Zafar, alone had accused the two, then there is always room for doubt in such cases. However, with another accomplished actress joining Zafar and testifying to the same things, little doubt is left. If a third person comes and joins them, the couple may be boycotted for good.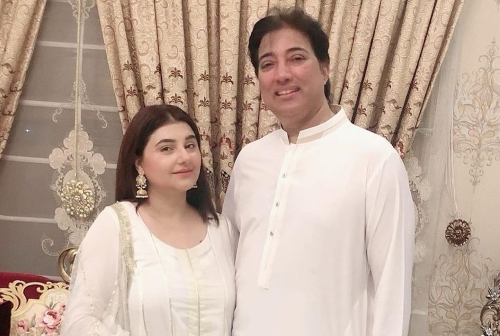 In the latest developments of the case, Javeria had responded by saying she intends to take legal action against the "false" accusations levied on her.
Stay tuned to Brandsynario for the latest news and updates.