Sadly, the exceptionally incredible and legendary Spanish series, "Money Heist" is about to knock off! Shootings for 'Money Heist Season 5' are on the go and the final season will be released in August 2021 winding up the series once and for all, Netflix has confirmed.
The news has gotten everyone saddened yet excited at the same time. Money Heist maniacs are waiting anxiously for the upcoming season.
Legends are still waiting for money heist Season 5 pic.twitter.com/XFHkEzYMNO

— Harman (@_H_a_r_m_a_n_7) September 13, 2020
Money Heist Season 5 Fan Theories
Curious to know what season 5 holds for them, fans have started presenting their own theories and predictions.
Money Heist Season 5 fan theory claims Alicia and Tatiana are the same; Read more https://t.co/eorWcjhgoM

— Republic (@republic) September 8, 2020
Fans can't stop predicting what's going to happen in the final season.
manifesting tokyo being murdered or atleast permanently arrested in season 5 #MoneyHeist

— lucifer₆₆₆ shelby⁷ (@godknj) September 4, 2020
Will Tokyo Be The Only Survivor? 
Among other theories regarding the series, people have also suggested that maybe Tokyo will be the only survivor. People have also presented proper evidence to support their theory. For instance, the series started with:
"My name is Tokyo. But when this story began, that wasn't my name."
This hints towards Tokyo narrating the story in the end. Does that ring a bell? If Tokyo is narrating the story it means that she has survived and is present to recount all of it in the end.
Flashbacks From Tokyo's Past – Is That A Hint?
Also, some photos from behind the scenes suggest that in season 5 Tokyo will be seen missing her boyfriend who she had lost in a robbery incident. Going back into Tokyo's past in the final and most decisive season of the series means that it has some connections to the current story and plot, no? Well, at least that is what we are assuming.
Tokyo has enjoyed having the most essential role and being a key character throughout the series. Tokyo has been narrating the series and everything comes back to her in the end even if the episode initially focuses on other characters. Hence, saying that the series revolves around Tokyo would not be an understatement.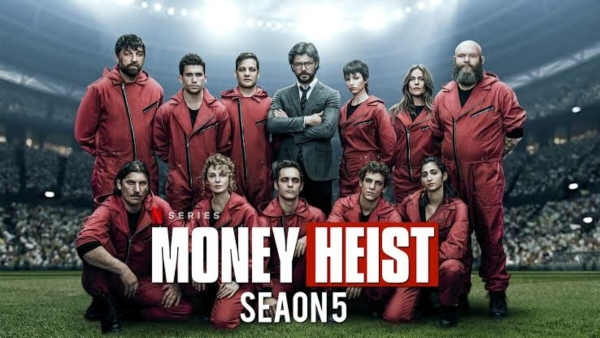 What About the Rest of The Crew?
Also, since many of the main fan-favorite characters such as Berlin and Nairobi have already been killed in season 2 and 4 respectively, it is safe to assume that the rest of the crew will also be dead by the end of season 5. However, except for Tokyo (of course) because who is narrating the story then? Eh?
We Can't Wait!
Although nothing is certain, we are sure that season 5 is going to put a crazy end to the series. We can't wait for Netflix to release the final season of our favorite crime thriller. Can you?
What are your predictions for the final season? Will Tokyo be the only survivor? What do you think? Let us know in the comment section below!
Stay tuned to Brandsynario for more news and updates.