Money Heist achieved exponential heights of popularity with Netflix all over the world. Interestingly, however, before Netflix, Spain hadn't given the drama much attention. But after the drama concept and its world-class song, Bella Ciao has entranced everyone until season 4, it disappeared.
It was primarily due to COVID that the last and the most awaited season did not release when it was supposed to. Because of this, its fans were having a hard time coping. However, not anymore as Netflix has good news. So, if you are a fellow fan then I assure you, this article will bring a smile to your face.
Money Heist is back!
I get that it is not the season itself but just a piece of news about it. But if you are someone who was majorly disappointed at not seeing Money Heist in April, then this news would be enough to bring you out of that sadness. We can attest to it because we were shocked, surprised, and happy as well at the sudden announcement.
This announcement was at the last slide of the surprise trailer. The best part about this was that there will be two volumes to it; one in September and one in December. The dates to be exact are the 3rd of September and the 3rd of December.
The released trailer seems a bit gloomy with each and every character in a life and death situation with gunfire all around them. This one is not a robbery anymore. It is more like a War movie. In fact, the gunfire in the trailer weirdly reminds me of the Resident Evil movies. But hey, it should be different than its routine robberies because, after all, it is the final season. Should we also try and get into the semantics of how the creators have used Linkin Park's "In the end" and not "Bella Ciao"? Ok, let's not because we might just start out crying, and it's a happy day!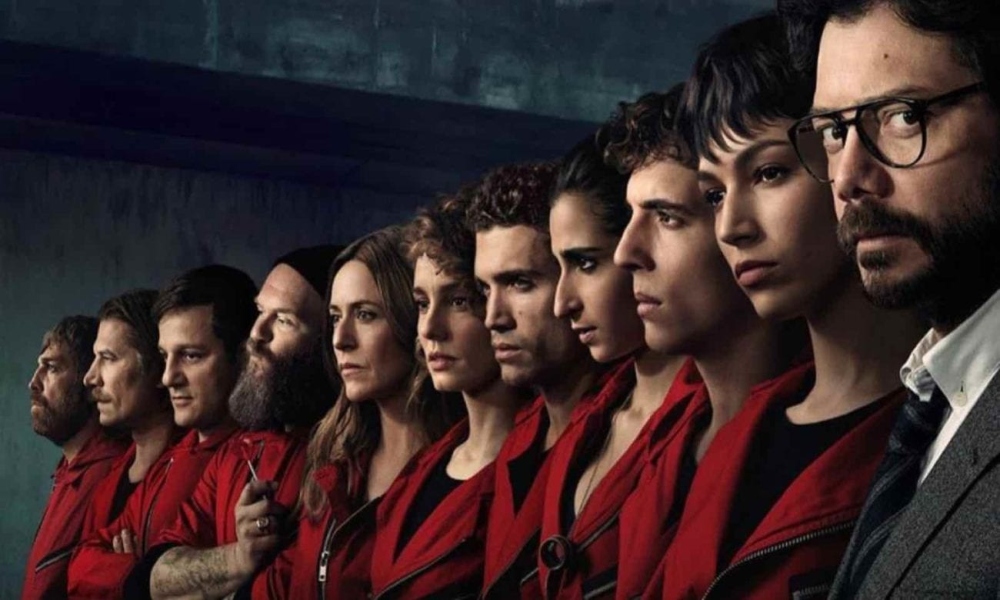 Drama Creators on the drama
Álex Pina, the creator, issued a statement. In that, he said, that because they had started writing the season during the pandemic, they felt that the story needed change.
"We used every tool we could to create the sensation of a season finale or series finale in the first volume itself. We decided to work in an extremely aggressive genre, putting The Gang on the ropes."
He adds, "In volume 2, we focus more on the emotional situation of the characters. It is a journey across their sentimental map that connects us directly to their departure."
Now that you are all happy and smiling, should we just remind you that Nairobi is dead?
Stay tuned to Brandsynario for the latest news and updates!