British automotive company Morris Garages announced plans to launch two more cars in the Pakistani Market in the first quarter of 2021.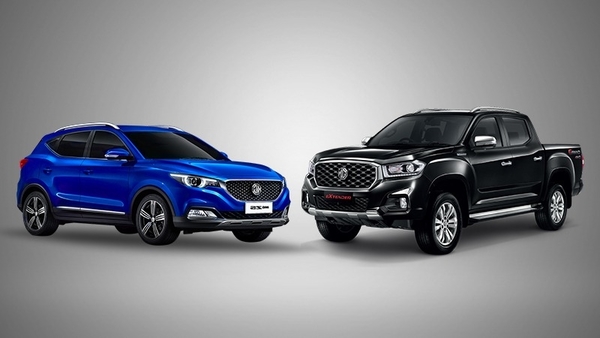 Pakistan's automotive industry had very few choices and variety in the cars, and the lack of competition rarely brought innovation in the past few decades. This new entrant is expected to cause more competition in the market and offer the customers more options to choose from when purchasing an automobile.
MG Extender And SUV RX8 Will Be The Two Cars That Will He Released Next Year
Javed Afridi is among the few critical stakeholders of the joint venture between Pakistani company JW-SEZ and Chinese Giant SAIC, which also owns the British MG Motors.
Javed Afridi is also the CEO of Haier Pakistan, another Multinational Chinese electronics company that has made a significant presence in the Pakistani market.
He expressed that one of the reasons why he became a stakeholder in this venture was because the British made cars have a positive reputation in the global market, which would also be beneficial for the Pakistani market as a new entrant and a foreign company would have its official local presence in the country.
Javed also mentioned that the technology that will come with those cars would transform the local market, which will also benefit the customers.
Javed Afridi, who also owns Peshawar Zalmi in the Pakistan Super League, shared the news about the launch of a double-cabin pick-up truck named MG Extender in March, followed by another SUV called the RX8 in July of the year 2021. He also shared the company's plans to launch sedans and hatchbacks.
He expressed how the company has managed to be successful after launching multiple commercial vehicles in Pakistan and how the launch of these new automobiles will strengthen its position in the future even further.
MG Motors is one of few well-reputed automobile companies recently launched in Pakistan after the government announced the Auto Development Policy 2016-2021. Many analysts say that this policy is one reason why many automotive companies have decided to commence their business operations in Pakistan.
In the past few years, companies like KIA, Changan, Proton have launched their operations in Pakistan, which has forced vital industry players to innovate and launch new models as companies have multiple choices and price ranges to choose from.
MG Motor's presence in the market is a piece of good news as this will also force others to innovate, benefiting the Pakistani Automobile Industry & our economy even more.
Follow Brandsynario for more updates and news.