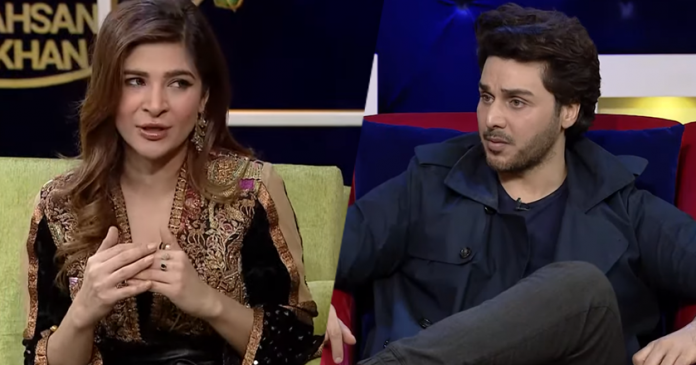 Pakistani actress and model Ayesha Omar opened up to Ahsan Khan in an interview. The starlet shared that she has been harassed throughout her life and in her career.
She further added that she still is in trauma and does not have the courage yet to speak up about the incidents that have taken place.
During the interview, Ayesha also shared that the #MeToo movement is extremely important to individuals because it takes everything they have to speak up about their experiences.
She even added that there are countless men and women in the industry who have gone through a similar state.
Ayesha shared:
This movement is extremely important because it takes a lot for the people who've been victims to open up about their experiences. There are so many men and women in our own industry who have been through it.

We need more people to come out, even if only the renowned are talked about. The lack of projection for some some, should not be considered as discriminatory towards anyone else's struggles.

It should simply be taken as a means to empower those without mediums by channeling them through those with the means.

It is extremely commendable of those who come out with their experiences, making MeToo an extremely brave movement.

Even though it may also be exploited, but that doesn't make the movement  bad. Being exploited is no the movement's intention. It's just that, everything ends up being exploited.
The diva ended with a note that may be in the long-run, she will also find that anchor she needs in order to open about her experience someday.
I have been through harassment in my career and life, so I understand how it feels. I don't have the courage to talk about it yet, maybe someday I will. But I can totally relate with everyone who has been through it.

There is no particular time for one to open up about it, it can take one 20 years, another only one, while for some it takes two minutes. People can come out whenever.
https://youtu.be/eKSr867g5H0
Have something to add to the story? Share your thoughts with us in the comments below.
Stay tuned to Brandsynario for more news and updates.