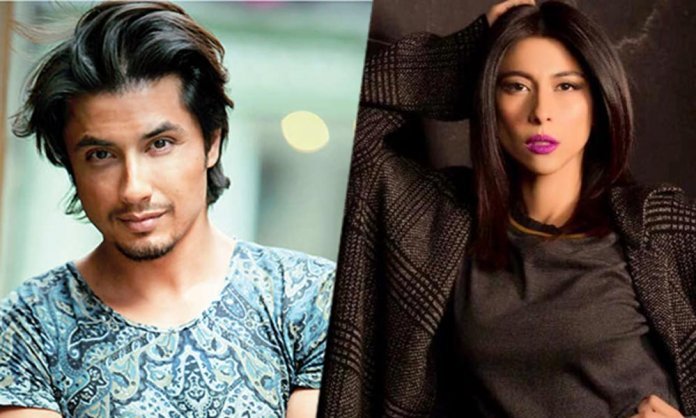 On October 11th, Ali Zafar took to his Twitter account to announce that Meesha Shafi's case had been dismissed at the court.
Calling Shafi an opportunist who made fake allegations, Ali claimed that a precedent had been set by him and his team through this case.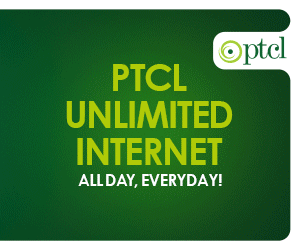 He had always maintained that, due to people like Shafi, genuine cases of the #MeToo movement suffer while the fake ones benefit wrongly from it.
Ms Shafi's case dismissed by the Lahore High Court. This is the 3rd dismissal. Fake allegations by opportunists can destroy lives & undermine genuine victims. We fought to set a precedent. All evidence submitted will be public soon. Thank you for your love and support. https://t.co/LlrMIZsaHN

— Ali Zafar (@AliZafarsays) October 11, 2019
Ali and his wife, Ayesha Fazli also mentioned in their respective tweets that soon they will put out the evidence publicly for everyone to see and learn from.
Many of the rock star's fans and followers began celebrating the 'victory'.
Congrats #AliZafar on coming out clean & SHAME on Meesha Shafi & her likes for MISUSING "Me Too" card!👎

It's FAKE cases like these, that UNDERMINE & push "genuine" Sexual Harassment Cases under the rug! 💔

Men, too, face harassment in certain cases!👇🤐https://t.co/SYsNThDl3t

— Maleeha Hashmey (@MaleehaHashmey) October 11, 2019
Big win by ali zafar from Lahore High Court. Meesha's all chances to prove that she was harassed has gone down the drainage. It's time for ali zafar to reveal the inside story now. I think ali zafar should talk about the funding and commercial angle to the whole allegation. https://t.co/45OunbW5Dm

— Hassaan Niazi (@HniaziISF) October 11, 2019
@AliZafarsays bhai congrats to you for wining the case and smacking the bad impression males are facing and smacking those who use this element in our society. More power you, Stay blessed.
Indeed Allah SWT grants Respect to whoever HE wants.. #AliZafar #MeeshaShafi

— Usama Anwar 🇵🇰🇹🇷 (@Usamology) October 14, 2019
However, soon after, the other side of the story emerged. The side that nobody shed any light on earlier.
The dismissal of the case has so far been on the matter of legal jurisdiction – NOT the merit of the case.

To showcase this as a victory exonerating AZ for the allegations is a gross misrepresentation of facts, and his legal & PR team should be ashamed of distorting the truth.

— AuratMarchKarachi2019 (@AuratMarch2019) October 15, 2019
It turns out that Ali Zafar has not been declared guilty in the court. Instead, the court has dismissed the case on the matter of legal jurisdiction, which means the ombudsperson does not have the jurisdiction to hear the case.
Ali Zafar's PR machinery at work again. This simply means that the office of the Ombudsperson has decided that it does not have the jurisdiction to hear this case. It doesn't mean that Ali Z is exonerated from the charges. No decision regarding merits of the case has been made. https://t.co/5pdbK60ra6

— Manal Faheem Khan (@ManalFaheemKhan) October 11, 2019
Sadly, because it was filed as a case of harassment during work, the court simply said that workplace harrassment does not apply to Meesha and Ali's case as they weren't working as 'employees' of the same company.
Journalists reporting Ali Zafar's 'victory' should do themselves a favor and sign up for legal training. No, he has not been exonerated. No, he hasn't 'won'. It's a matter of jurisdiction. The only qs you should be asking is – why are self employed women not protected by the law?

— Aiman Rizvi (@Aimanfrizvi) October 11, 2019
It simply sounds like there is no sexual harassment law in place to protect women who are self employed.
However, Meesha's defamation suit on Ali is still there, unresolved, as Ali's lawyer did not respond to it at the hearing.
#MeeshaShafi #AliZafar #MeeToo pic.twitter.com/XnXDafIlkt

— AuratMarchKarachi2019 (@AuratMarch2019) October 15, 2019
Hence, October 17th (today) is the last day for Ali and his team to file a response to it.
Let us know your thoughts in the comments.
Stay tuned to Brandsynrio for more news and updates.