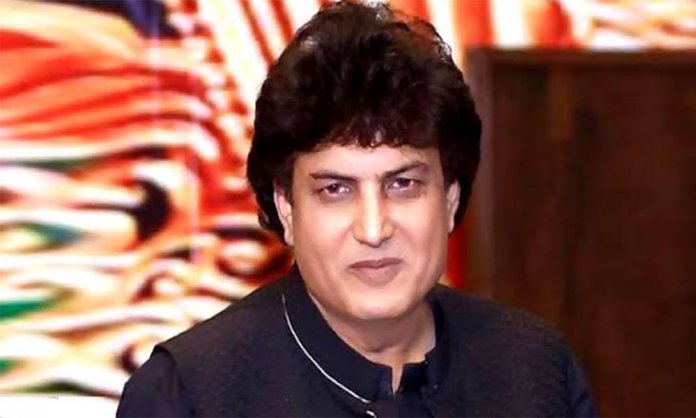 Khalil-ur-Rehman Qamar has faced immense backlash since the news of his second marriage broke. It has been confirmed by his own family during an interview with a famous journalist Sohail Warraich. His recent work, Mere Pass tum ho, currently on- air on ARY Digital has earned its reputation for portraying women in our society. The writer has also come under the limelight not just because of his remarkable work but also his misogynist remarks.
During a guest appearance on the show, Aik Din Geo Kay Sath, Khalil-ur-Rehman got candid with his first wife, Rubi Naz, and family. His first wife seemingly had no complaints regarding her husband.
Upon investigating about his second marriage, Rubi responded, "Yeh 24 hours hamaray sath hi hotay hain, beech main ghanta do ghanta jatay hain. (He is with us all day, but he does leave us for an hour or two during the day)."
The family wasn't directly confirming the news at the beginning of the interview but rather covering it. Khalil's daughter, however, spoke up and added fuel to fire. She said, "Beech main ghaib ho jatay hain (He usually disappears during the day)."
Khalil's fans are now calling him out as a hypocrite and also labeling the writer as a flirt. His wife during the interview also added, "Aurton k har waqt call aati hai, aur kuch yeh bhi dil phaink hain (Women call him all the time, and he himself is a flirt too.)"
The writer was earlier called out for his misogynistic remarks regarding equality during an interview with Entertainment Pakistan. While speaking to the interviewer, he said, "You can't find a bigger feminist in Pakistan than me."
The interviewer further questioned if he has heard of five women abducting a man to which his response was, "If women want equality, they need to do the same things men are doing" which was "Go and rob a bus, abduct a man and gang-rape him. Only then I would know there is equality."
Many media platforms report that his second wife is Eshal Fayyaz. However, nothing has been confirmed by the writer himself.
Recently, the writer broke silence over Facebook, denied allegations of his second marriage with actress Eshal Fayyaz. He took it to his official page and wrote, "I strongly condemn and reject absurd and baseless news of my marriage with the heroine of my film Kaaf Kangna."
"It is so shameless to peep into the personal lives of artists like us and destroy our images." He further added, "I solemnly declare nothing of the sort ever happened between me and the heroine and we were just working together to complete the project in quite a professional way."
On Saturday, Kaaf Kangna's actress, Eshal Fayyaz also cleared on social media regarding the rumor of her marriage with the writer. She said, "There is no truth in rumours that are doing the rounds since yesterday. I haven't got married to anyone, I am very much single."
She further added, "My relationship with Khalil ur Rehman Qamar is that of one between an actor and a director, nothing more than that."