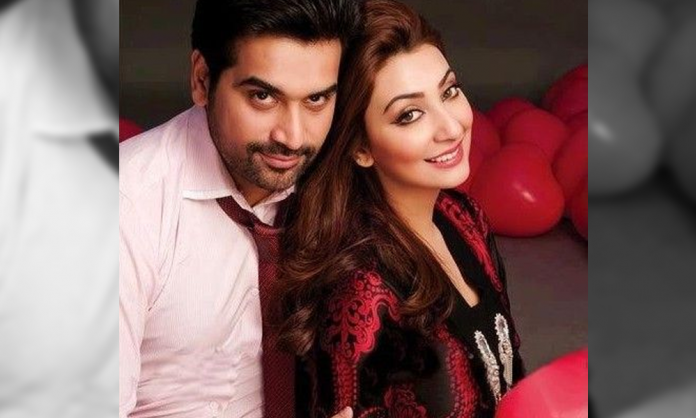 Pakistani actor and producer Humayun Saeed has opened up about his first love before tying the knot to his wife Samina.
Saeed is clearly one of the highest-paid TV actors of his time and he's is widely regarded as one of the greatest actors of Pakistan.
The Jawani Phir Nahi the actor has been in the entertainment industry for a very long now.
In an interview recently, Humayun said "I was in love with a girl before getting married to Samina. She was so beautiful."
Reminiscing his ex romantic partner Saeed said
I remember we used to go to the beach and she was a wild kind of and loved to attend parties. She did not know driving and I helped her to learn it. She had different energy which I loved. I was a very shy person but she used to take me out of that zone and that's why I loved her.
The Mere Paas Tum Ho lead described how one should be around their loved ones and said,
Give time, praise people, take care of your loved ones. Ignore mistakes and love their good qualities even love their mistakes and you will actually fall in love.
Humayun Saeed is married to Samina Humayun and the couple does not have any kids. He revealed the reason for not having children and said,
We had some medical issues because of which we had difficulty having children. It is God's will and I love all the children.
He further added
I don't like foreign women. I like Pakistani girls and brown complexion.
Discussing his career the Dillagi actor stated, before entering the entertainment industry he used to work in a garment factory.
He also revealed that he was offered a role in a Hollywood movie 'Ghajini' and quoted:
I had received an offer from Aamir Khan for his film Ghajini but when I reached there, the makers of the movie said this character was not for me. I also realized it was not for me.
Here's the full interview of Humayun Saeed:
https://youtu.be/lOfPzmug18Y