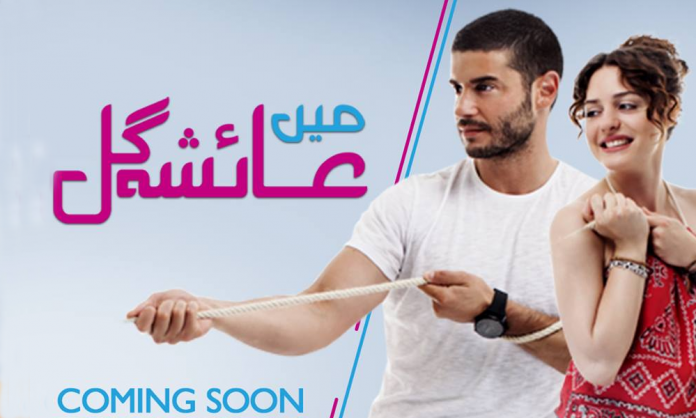 Urdu1 always brings the best Turkish dramas on our television screens. Already, we are in love with Kosem Sultan and Ek Haseena, Ek Deewana. Now a new series titled 'Mein Ayesha Gul' is all set to hit our screens and we bet it will become the new sensation in Pakistan's tinsel town.
The best part of this series seems to be the fresh faces of Turkish celebrities. To be honest we had enough of Beren Saat, Meryem Uzerli, Kivanc Tatlitug, Hazal Kaya and Tuba Büyüküstün. A new cast full of some striking, good-looking stars is all we need to get hooked too!
Plot
As the title suggests, the story will revolve around the highs and lows of a young, chirpy girl called Ayesha Gul! The teasers released by Urdu1 don't reveal much, but a little bit of google-ing tell us that it is not like every other Turkish serial.
The plot appears to reveal a crazy tale where Ayesha meets the young heartthrob of an actor, Jan!
Together they will take us on a journey of love and pretense, lust and jealousy, wealth and stealth!
Meanwhile, Jan also has a childhood crush called 'Elif', making it clear that the Turkish serial will involve an intense love triangle.
But wait, there is also a handsome character called 'Murad' adding more spice to this love game!
Ufff, sound so complicated right? But we bet this roller coaster ride will be uber fun!
Promos
Timings & Schedule
Turkish drama lovers can watch 'Mein Ayesha Gul' on Urdu 1 at 8 PM, every Saturday and Sunday. Too bad it is just two days. Nevertheless, we get to see the magic of Kosem Sultan and suspense in Ek Haseena, Ek Deewana to satiate our cravings of Turkish dramas!