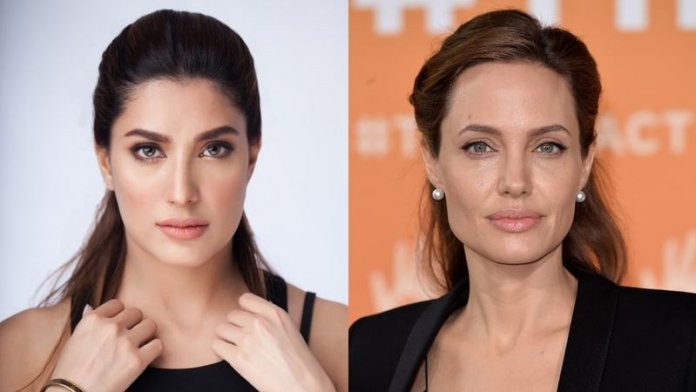 Mehwish Hayat, widely regarded as one of the leading film and screen stars in the Urdu entertainment industry is to be featured in a BBC production "My World" produced by leading Hollywood star and philanthropist Angelina Jolie.
Mehwish also praised the Hollywood actress for creating a great concept for her show that aims to inform viewers about the on-going issues in the world.
Facts and figures will also be presented to help audience members create their own opinions about the international issues.
Reportedly, the documentary is intended for people aged 13 and above.
Hayat took it social media to share the teaser of the interview:
Excited that my interview for @BBCWorld will be out soon. Great concept created by Angelia Jolie for the first TV show she is producing. Thank you Jamie Angus @grvlx001 for your vision in highlighting so many important issues that young people face today. #Angelinajolie #Myworld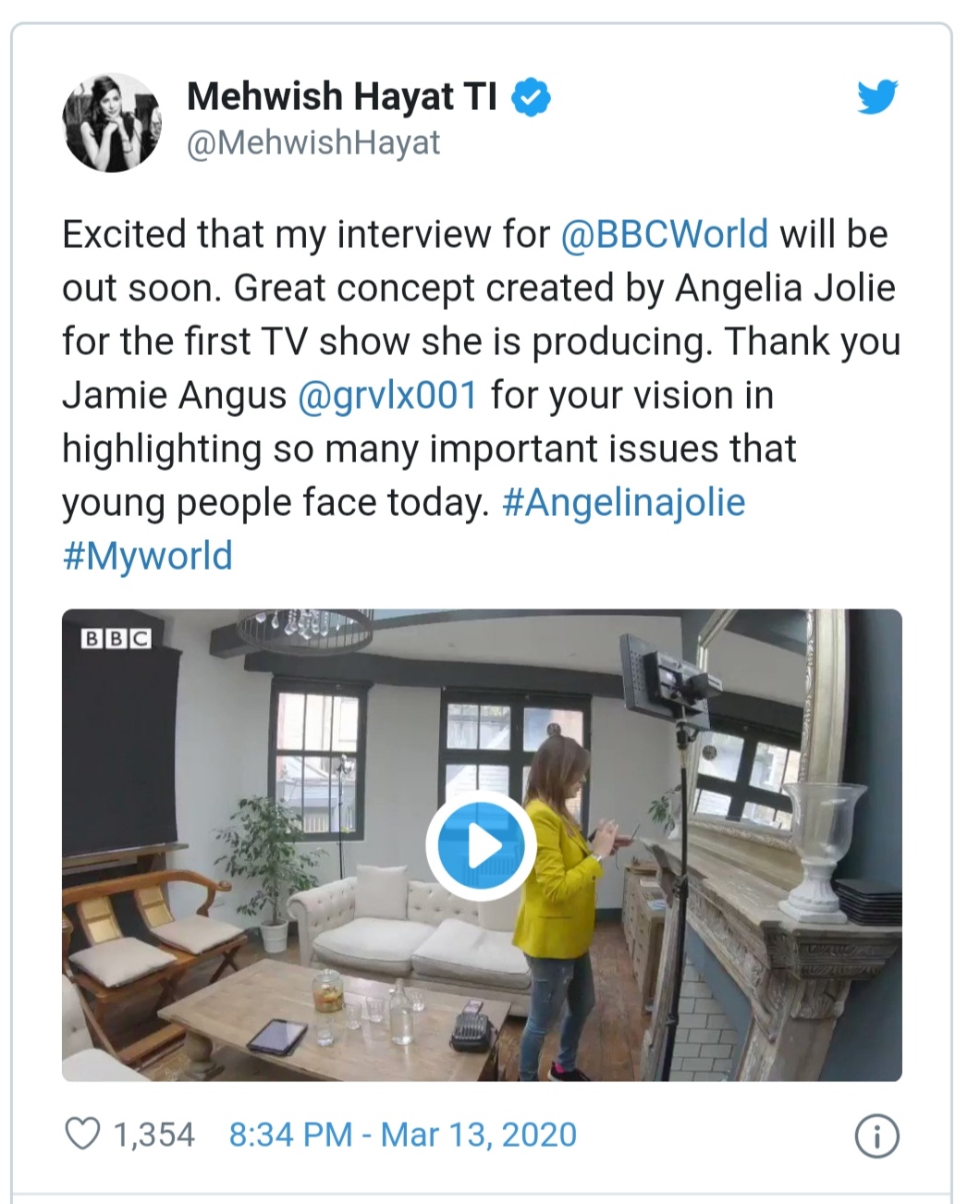 In the teaser, Hayat is heard saying
The roles that I've done, they have been the type that has broken stereotypes. I want that the male actor and female actor get the same amount of money so they get an equal amount of respect,

Social media if used the right way, can be really helpful and healthy and progressive; it can build people up,
Meanwhile Hayat is busy in the shoot of her upcoming film, 'London Nahi Jaungi'.