Mehwish Hayat is now being subjected to another round of match-making, and this time it is with none other than Bilawal Bhutto Zardari!

An Old Interview Can Be Deadly
A two-year-old interview of the star has resurfaced in which the mention of Bilawal is made in a suspicious context. In an interview with, By The Way, she is questioned about having found her life partner. Hayat responds to that, saying clearly that no, she has not.
Mehwish Hayat also expresses the reason for that. She believes that since she had made a name for herself at such an early age, many people can fall in love with her because of her character. She wants someone to fall in love with her for who she is from within. "Maybe someone will unlock that door," she star says.
Upon that inquiry, the interviewer tells her that there is a "perfect bachelor." And who might that be? It seems, according to Mehwish Hayat, it was Bilawal as she takes his name! The interviewer evades all responsibility thus and says, "I didn't say it."
Just like the phrase goes, "signed, sealed, delivered," Mehwish Hayat got "baited, roped and hooked"!
Mehwish Hayat Claps Back
Hayat has always been vocal about her feelings. Just so, she has addressed the rumors about her and Bilawal again. Read her tweet here:
She is emphatically saying that whenever she would be looking to get married, she will find a man herself! There's no need for social media to be setting her up with first an Indian goon and now a politician in Pakistan.
Who I choose to marry is my personal decision & ppl will know when it happens! Take a chill pill, guys & stop matchmaking!✋🏻Let's not take a throwaway line in a 2-year-old interview out of context & make unnecessarily juicy headlines. Aur b Gham hain zamane mein Shadi k siwaa! LOL

— Mehwish Hayat TI (@MehwishHayat) November 29, 2020
When she says there are more issues in the world than marriage, it perfectly captures the Pakistani mindset. Because according to our society, there is not! Marriage is where the world starts and ends, unfortunately.
Why Is Mehwish Hayat Always In The News?
Something worth pondering over is why is Mehwish Hayat always in the news? Several netizens on Twitter also often laugh over this— one day, it's one rumor she's clearing out, and the next day it's another. Moreover, who even has the time to go back two years to bring out a controversial line? Just recently, she was in the news for having an affair with an Indian gang-leader too.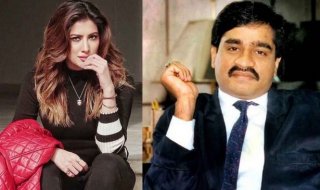 Could it be that she is fuelling these rumors herself to stay in the news? We'll never know for sure, but until then, this sure was humorous!
Stay tuned to Brandsynario for the latest news and updates.