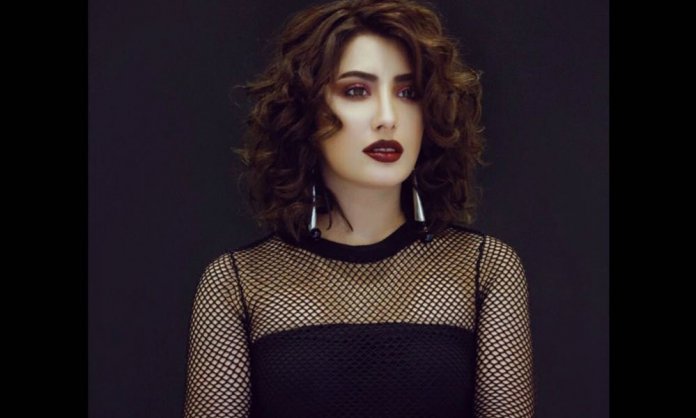 We all know that the gorgeous diva Mehwish Hayat is one of the few actresses who is never afraid to talk about any issue.
Lately, the Tamgha-e-Imtiaz recipient has also become vocal about the rights of people of Kashmir and creating awareness related to the Indian Government's atrocities in there.
However, last weekend, a video has been doing rounds on social media in which the actress denied to answer the question related to Kashmir issue and it shocked her fans and followers.
As soon as the video was released on social media, netizens started bashing her and calling her a 'hypocrite'.
Have a look at the video below!
محترمہ فرماتی ھیں " کشمیر پر بات کرنے سے منع کیا گیا ھے "
سبحان اللہ پیسہ بہت بڑی چیز ھے بڑے بڑوں کو دلا بنا دیا ھے اور محترمہ مہوش حیات جو دنیا میں اپنی طرف سے پاکستان کی نمائندگی کرتی پھرتی ھیں لیکن فیشن شو میں کشمیر کا نام نھیں لے سکتی
لخ دی لعنتpic.twitter.com/bvSkJEwpnA

— Adnan Mughal (@Adnanmughal43) September 29, 2019
Seems like now she has finally broken her silence over being accused of not speaking up for the people of Kashmir and the political issue.
She took to her Twitter account and clarified that she was requested by the organizers of the event to not talk about any political issue.
She wrote:
THE LEAKED VIDEO IS BEING TAKEN OUT OF CONTEXT. I'VE BEEN THE MOST VOCAL ON #KASHMIR ISSUE GLOBALLY & WILL CONTINUE TO DO SO. I HAVE BIG PLANS FOR NEXT STEPS. THIS WAS A CHARITY EVENT & WAS REQUESTED BY THE PR NOT TO BE POLITICAL &NOT DISTRACT FROM THE ORPHANS I WAS THERE TO HELP.
What are your thoughts about the story? Let us know in the comments section below.
For more updates and details, stay tuned to Brandsynario.