A carpenter turned fashion model overnight sounds something out of a dream, doesn't it? Except for Waqas, it's his reality. Keep reading to find out how he turned his life around in a snap.
About The New Model
Waqas is 24 years old and moved to Saudi Arabia 4 years ago. Since then, he has been working as a carpenter over there to make a living. However, Waqas always had one dream at the back of his mind. He wanted to be a model.
Some dreams come true in the most surprising of ways, and that's what was in store for Waqas. His friend Faisal worked as a photographer besides Waqas. One day, while Faisal was editing his photos, Waqas confided in his friend about his dream. At that moment, Faisal took some professional shots of Waqas and shared it with his fraternity.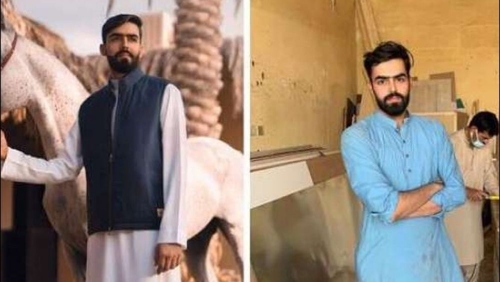 Next thing Waqas knows, is his pictures gaining clout with the professionals in the field and he's got offers! Waqas, still unbelieving of his luck, said: "I never thought of becoming a model in advertising."
Waqas is now working as a full-time model in Saudi Arabia.
Immigrant Life Isn't Easy.
Waqas must be applauded for his resilience before he became a model too. Immigrating to other countries is a huge decision, which is equally fierce. Most people often have to resort to odd jobs to make ends meet before they can fully establish themselves.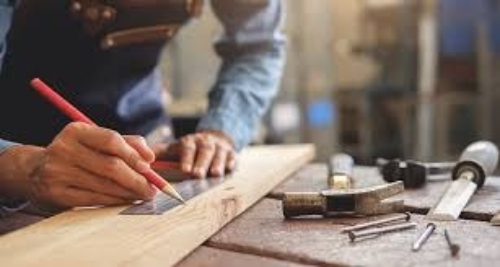 This is not to say that the work of a carpenter is skill-less or inferior. It requires its amount of precision and particular skill-set. However, the point is that Waqas first had to settle for something which not his passion. For four years, his dream was based on hope only.
Throwback to Chai wala!
Do you remember the chai wala? A roadside vendor of chai in KPK was going about his usual day when his life turned around. One of his customers thought he had killer looks and could become a model. They quickly snapped a picture and put it up on social media.
The pictures blew up overnight as well. People were surprised by his looks, and before he knew it, he had modeling offers. Just like that, his life was changed to. From doing a menial job, he became a famed model in the span of a few days. You never know when your luck is going to work.
Pull Your Socks Up!
If you have been waiting on acting upon a dream of yours, now's the time. If your goal is also to become a model, you can try to have someone photograph you at home and make a portfolio. The portfolio can be sent to brands as well, make yourself known. If there's anything we learn from Waqas's story as a carpenter turned fashion model, it's to not give up on our dreams.
Stay tuned to Brandsynario for the latest news and updates.