Yes, the batteries powering this rickshaw are actual Audi e-tron batteries. Yes, you are quite unlikely to ever drive one.
Since this is a rickshaw and Audi isn't really a player in that market, it isn't officially an Audi. However, the four rings have played a significant role. Batteries aside, Audi finances Nunam, a non-profit organization that is delivering e-rickshaws to India, and the Neckarsulm team contributed to the development of the e-ricks. As a side note, daycare drop-off would be so much more interesting if Audi could make these, label them "e-ricks," and put us on the list for them.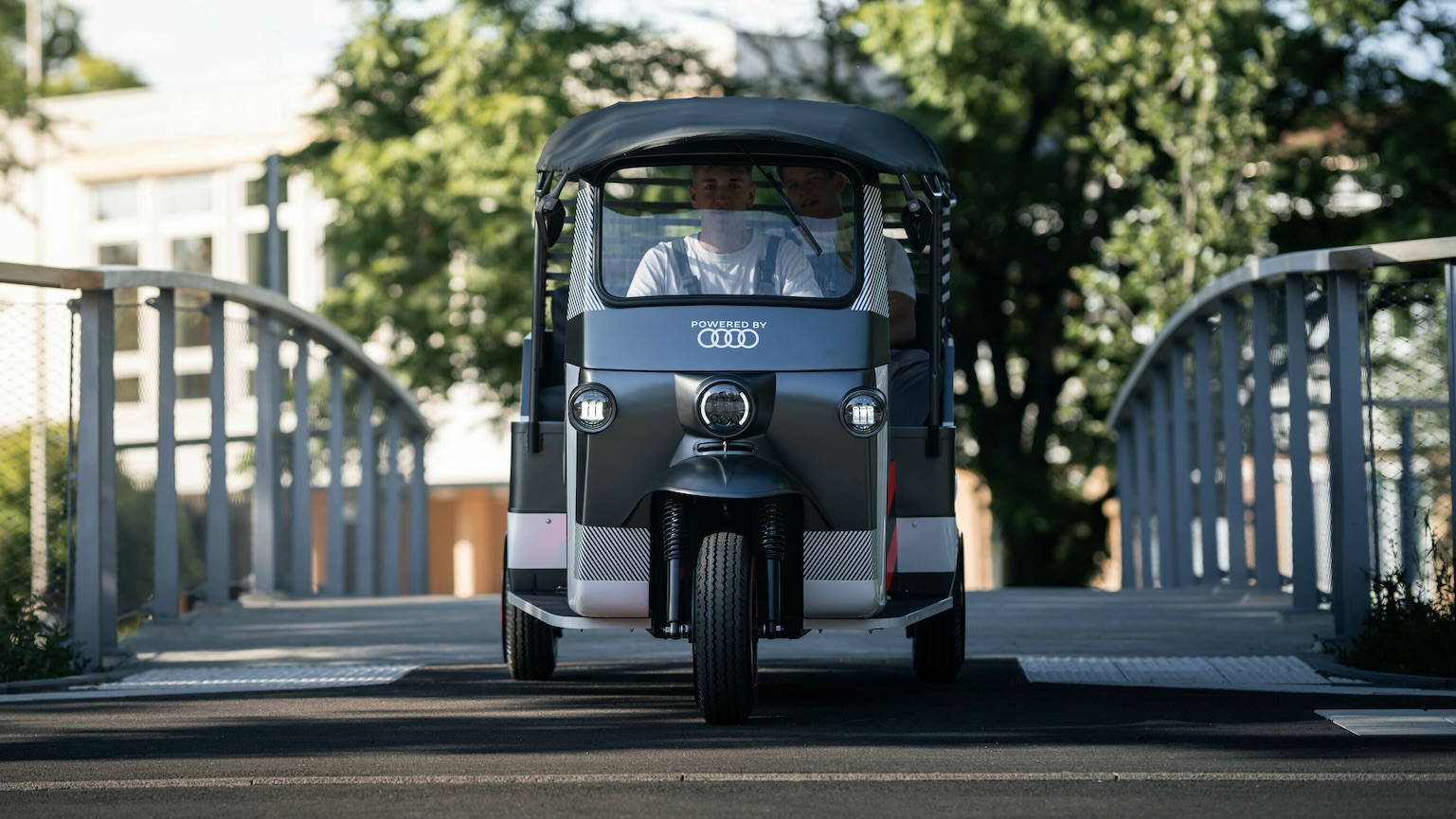 Nunam contends that beyond their "useful life" in an electric automobile, EV batteries have much more to offer. And we wholeheartedly concur. However, while we're considering home power storage or living off the grid, the somewhat more charitable types at Nunam are considering that whole 'helping others' thing, providing people with access to renewable power by reusing batteries… which just so happens to minimize contamination and waste at the same time.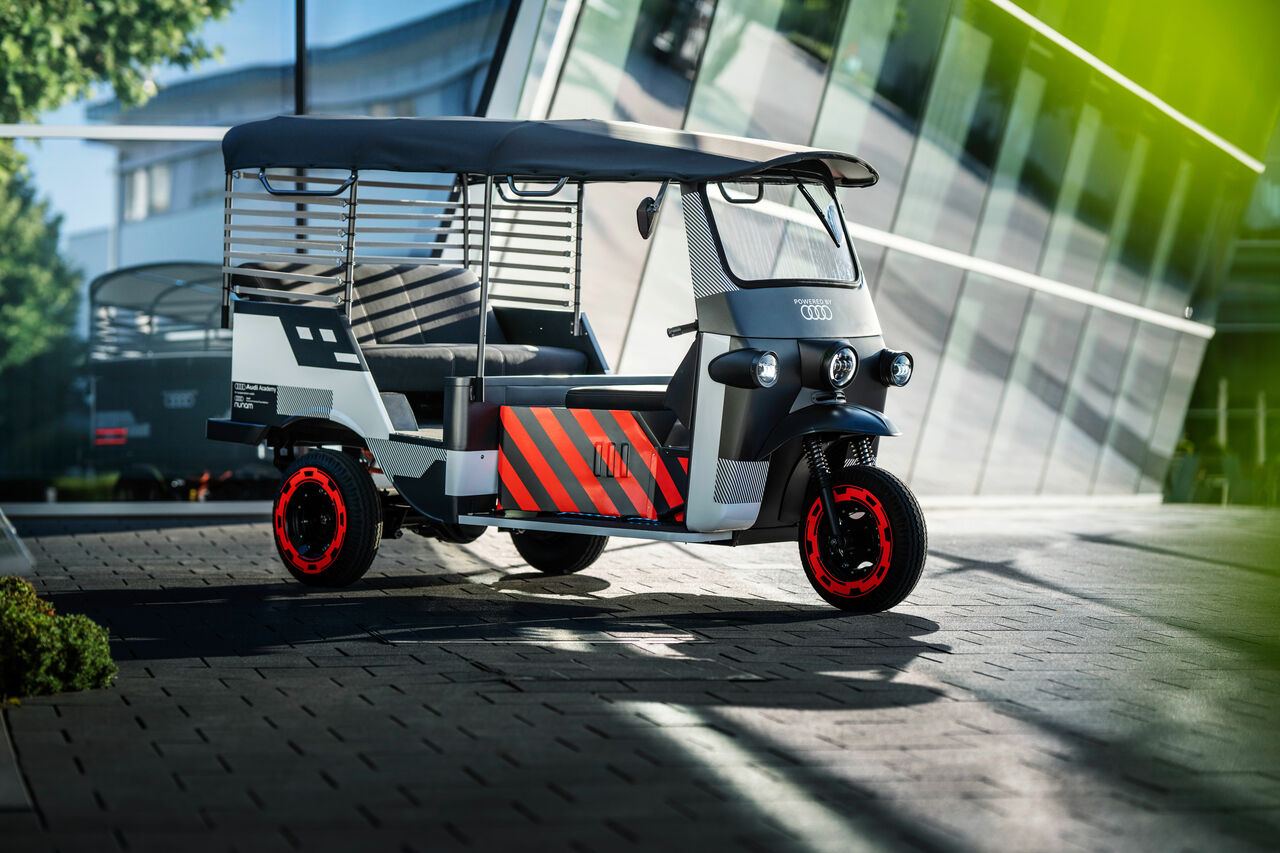 The strategy is very simple: when prototyping is complete, old batteries from Audi's e-tron test vehicles will be removed, repackaged, and utilized for stationary batteries as well as in a fleet of Bangalore rickshaws. The large permanent batteries are charged by solar cells, and the batteries subsequently power the rickshaws day or night. And if you've ever lived in a region with that kind of latitude — such as southern India, the Philippines, Vietnam, the Caribbean, etc. — you'll know that solar electricity isn't exactly in short supply.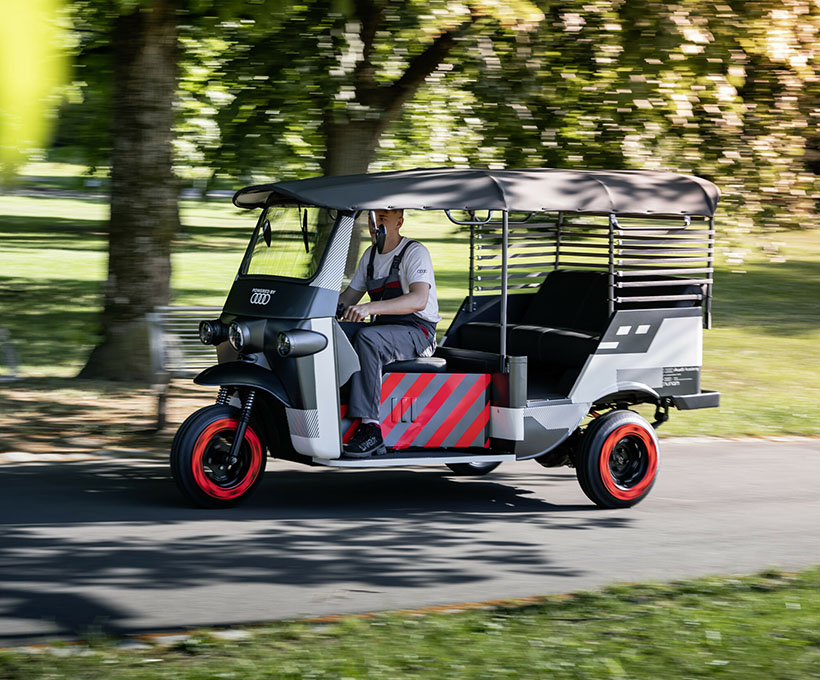 The manufacturer adds that the battery's life cycle in an electric automobile has ended, but it hasn't yet reached the end of its life cycle in an e-rickshaw. It is still possible to utilize it to run stationary devices like LED lights.
Now for the less apparent but far more Top Gear question: can they perform the wheelies if they have e-tron power and rickshaw weight? The e-ricks will feature modest electric engines since they "don't need to be very strong, as rickshaw drivers in India go neither quickly nor far," according to reality, which is typically a general fun-sponge. They'll go on to warn us that these electric rickshaws can't jump camels, fight off thugs, or smash through well-placed wall posters. Are they even driven by famous tennis players, or what?