Since Musharraf's era, Pakistan's media experienced exponential growth. Before the Musharraf regime, there were hardly a few news channels. This growth paved the way for thousands of jobs throughout the country.
Media houses employed people for reasonable salaries. However, they also cut off people in struggling times. Safeer Ahmed and his family are the victims of one of such cut-offs.
Safeer's heart-wrenching tale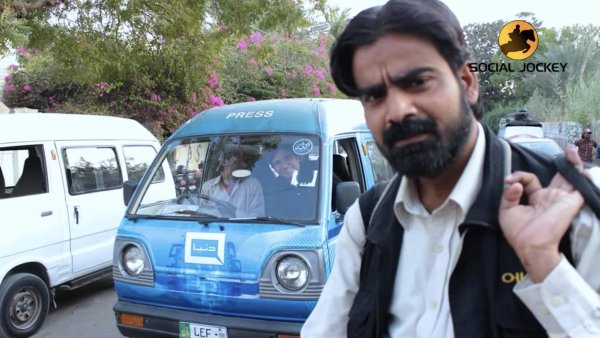 Safeer worked as a cameraman at a private news channel. He lost his job around four years ago. Safeer was, then, compelled by his circumstances to work as a rickshaw driver. The former camera had to adapt to his changed circumstances to make ends meet.
In a YouTube video gone viral, Safeer Ahmed narrates his heartbreaking story of becoming a rickshaw driver from a cameraman. The former cameraman begins his story by talking about how he now regrettably passes by those same five-star hotels where he once had a chai, had dinner, or attended a press conference.
He says that it makes him feel sorrowful that once he used to meet government ministers and advisors. Now, he only feels abasement on the roads at the hands of other drivers. Safeer says that he has been verbally abused on the streets.
Years of rejection
Furthermore, the cameraman turned rickshaw driver says that he spent around 3 to 4 years unemployed before deciding to become a rickshaw driver. He used to be rejected from wherever he applied. HR managers usually responded to him by saying that he is not qualified or because he is a media person with skills related to his field.
He recounts the time when he applied to a job in a hospital lab. The job paid Rs. 12,000 only. He said that the HR manager recognized him and stood up from his seat. The manager told Safeer that he doesn't have this job's caliber. Safeer Ahmed, further, said that his family had nothing to eat at home, and the schools expelled his children because of not paying a fee.
Safeer's heart-wrenching tale draws our attention to the problems that sudden cut-offs can cause. Corporate houses should be careful when dealing with their employees since employees' livelihoods depend entirely on the company. It's not that driving a rickshaw is a humiliating profession; it is not. However, people, like Safeer Ahmed, who lose their well-paying jobs for which they had both, skills and passions, it is unfair to them.
You can watch Safeer's video here:
ARY's job offer
After Safeer's story received attention on the social media, ARY News called him to its morning show "Ba Khabar Savera." The channel has also offered the former cameraman a job at the network.
What a wonderful and appropriate gesture @Salman_ARY 👏 pic.twitter.com/yMVmEIvVxf

— Benazir Samad (@BenazirMirSamad) July 16, 2020
Governor Sindh met Safeer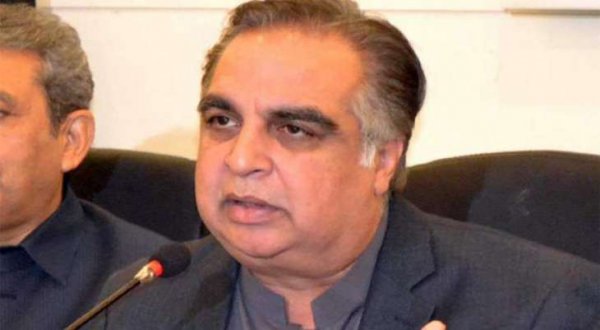 Furthermore, Governor Sindh Imran Ismail also met Safeer at the Governor House. Governor also provided him a cheque.
What do you think about this? Let us know in the comments below.
Stay tuned to Brandsynario for more news and the latest updates.