Kiran Ishtiaq is a living, breathing miracle and an emblem of determination. Her story shows that if a person wants to do something in life, nothing can hold them back. All one needs is a strong will and the courage to defy naysayers.
Kiran Ishtiaq's Birth Condition
By birth, Ishtiaq was born without hands and feet. She recalls that her family told her people used to suggest abortion to her mother. "How will you raise her? She will not survive." The repeated suggestions of abortion, however, fell on deaf ears and she was born.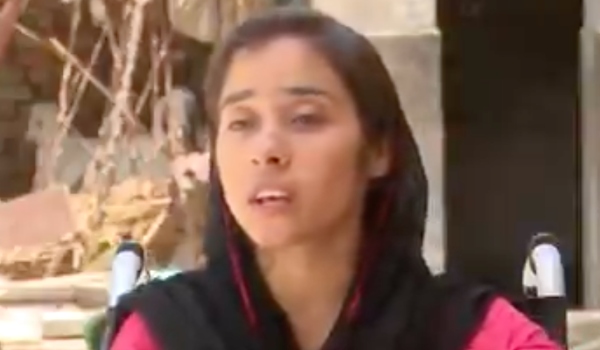 In her adolescence, this was proven true. Kiran Ishtiaq did indeed not have hands and feet. She recalls how in her childhood, she was a spectacle for everyone. People used to gossip about her and even come to especially see her. 
Abandoned By One, Loved By Others
Many people still continued to ask her parents why they are still raising this child. They viewed this little girl with a disability as a burden. Kiran Ishtiaq also notes that her mother abandoned her when she was 6 months old.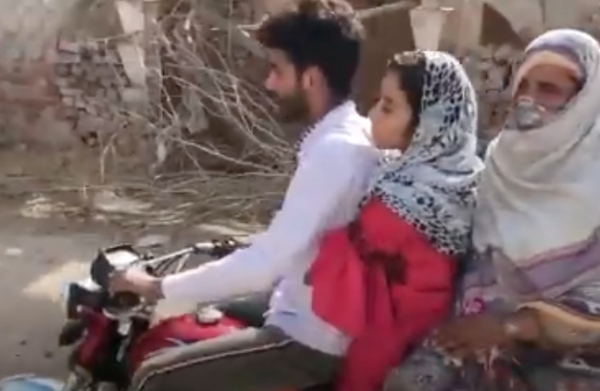 After that, her two paternal aunts, who were studying at the time, starting caring for her. They left their studies to take care of their niece and never looked back. It was from them that Kiran learnt to love education. Today, she's an inspiration for all.
Matric First Division
Kiran Ishtiaq used to see other girls study normally and wished the same for herself. Her school was not supportive either and did not aid her in getting admission to a college. She home-tutored herself without any extra help and ended up coming in Matrics first division!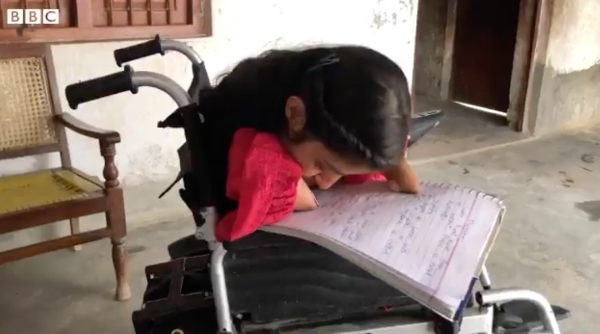 This girl writes with a pen gripped by her mouth and neck but that does not hold her back. She is doing her BSc in English and has hopes and dreams that she is determined to fulfil.
Here Is Her Interview:
کرن اشتیاق جب پیدا ہوئیں تو ان کی ٹانگیں تھیں نہ بازو، چھ ماہ کی عمر میں ان کی والدہ بھی انھیں چھوڑ گئیں۔ بڑے ہونے پر سکول جانا مشکل ہوا تو بھی
انھوں نے تعلیم کا سلسلہ نہیں چھوڑا۔
👏🏼🇵🇰 pic.twitter.com/jBeQkxdjPB

— BBC News اردو (@BBCUrdu) July 7, 2021
Getting There
However, though her achievements keep rolling in, life is still not easy for her. Kiran Ishtiaq still avoids going to family functions because people gather around her. She says that they talk about her in front of her and make a spectacle out of her.
She is only gaining confidence now as she does more interviews. Kiran Ishtiaq is an inspiration to all those who are differently-abled and think they can not do anything. We hope all of her dreams come true, she deserves nothing less.
Stay tuned to Brandsynario for the latest news and updates.