As the COVID-19 has taken the world by surprise, many have fallen victim to joblessness and extreme circumstances. However, after an initially strict lockdown throughout Pakistan, the system seems to be relaxing slowly.
With many businesses shutting down or being majorly affected by the imposed lockdown, foodpanda made sure to take care of their heroes. Despite the hardships and strict SOPs announced by the government, foodpanda came up with cohesive strategies to ensure their heroes' health along with their finances, in these challenging times.
Just recently, a viral picture of foodpanda's hijabi hero has been making rounds on the internet. The hijabi hero is Kiran who's a resident of Karachi, she is defying all stereotypes and setting a great example for many Pakistani women out there. 
Kiran is a single mother of one who's passionate about being able to provide for her family financially. Interestingly, she was taught how to ride a motorbike by her father and has joined the foodpanda business, six weeks ago.
In an interview, Kiran narrated the struggles she has faced and how difficult it is to be a female rider in Pakistan
Here's what she had to say,
People forbade me from working as a female rider, narrating horrendous accidents. My father however helped me stand tall, encouraging me to follow my passion. It's not easy to be a female rider in a country like Pakistan but by the grace of Allah all the customers have been extremely sweet and respectful towards me, asking if I need food and water.
Kiran spoke about how many people persuaded her not to work. In addition to that, she was told several terrifying stories about delivering food and being a rider. However, with Kiran's determination and her father's support, she's here today!
Additionally, Kiran also hailed from a conservative family and used to be a stay-at-home mom. Thus, besides some practical obstacles, Kiran also had to work past familial restrictions.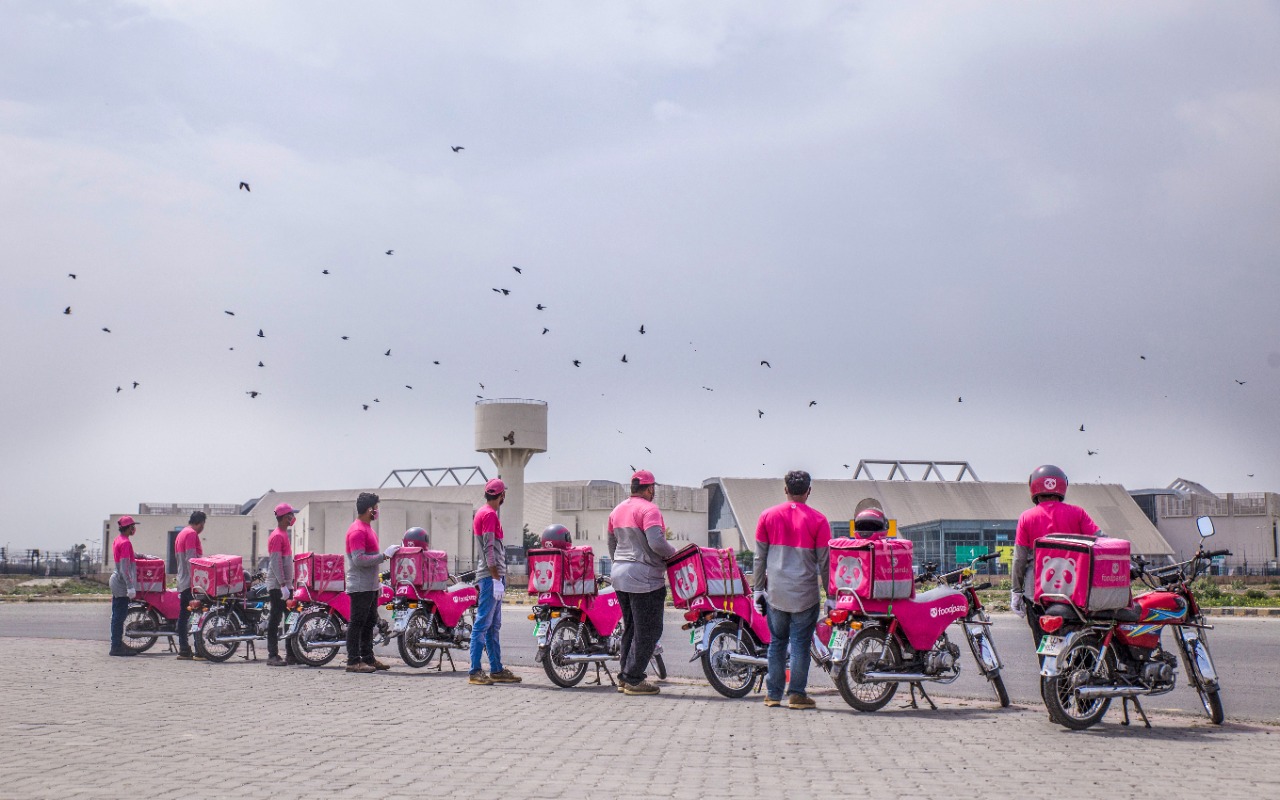 Kiran has been successful at her job ever since she began working. The 'foodpanda Hijabi Hero,' as she has come to be known, has completed over 100 successful orders. She agrees herself that it is not easy being a female rider in Pakistan. However, she's moving mountains on her own.
In Pakistan, women are discouraged from working especially women who belong to conservative families. However, for Kiran, she overcame that obstacle despite Pakistan's streets not being too safe. In other words, she's brave, strong-willed, and resilient. All in all, the foodpanda Hijabi Hero is an inspiration for everyone.
Social media users are chanting the slogans of girl power and women empowerment after reading Kiran's inspiring story. The outpour of love and support from strangers from around the country is heart-warming. 
You are my hero ❤️
Salute to Pakistan's brave lady who jion @foodpanda_pk as a home delivery rider.
محنت میں عظمت ہے ❤️💪🏻😍 pic.twitter.com/a1hWFvvvm9

— Fahad Khan Sherwani 🇵🇰 (@fahadsherwani71) July 8, 2020
This lady is delivery girl somewhere in Pakistan and supporting her family. More power to this girl. @foodpanda_pk pls take good care of her. pic.twitter.com/gtxcqKiGFB

— Umar Farooq 🇵🇰 (@umaranees2789) July 7, 2020
Not only this but foodpanda's CEO Nauman Sikander Mirza said,
Riders are essential for frontline workers and our heroes. They brave difficult conditions every day to deliver vitally needed food and groceries to your home so you can avoid going out and lessen the risk of COVID-19 for you and your family.
He further added,
At foodpanda we encourage a gender equal representation in our workforce and fleet. We are happy to be at the forefront of empowering women and enabling economic stability in the country."
Equal employment opportunities 
For those who are looking for an opportunity amid these testing times, foodpanda fully supports the idea of equal employment opportunities and offers ready to start income positions, such as delivery riders, restaurant or shop operators, and home chefs are being offered to people in 30 cities across the country. If you or anyone else you know is looking for an opportunity as a rider, feel free to register yourself at http://bit.ly/rozgar.
Stay tuned to Brandsynario for the latest news and updates.