Despite the 2020 pandemic taking a toll on the whole world, there is a positive side to it as well. The significant positive impact of it is that finally, the earth gets some time off. As people were restricted from stepping outside of their homes, the air and the environment seems to be much cleaner.
Moreover, amid the lockdown, people are now getting ample amount of time to do much more, such as spending time with their families, bringing out their creative juices, and some, just using this time to take a breather. Yes, the exhausting routines needed that break!
Speaking of bringing out of your creative juices, people have been going wild with their creativity! From crazy Instagram and TikTok challenges to hosting virtual concerts! Can you believe that?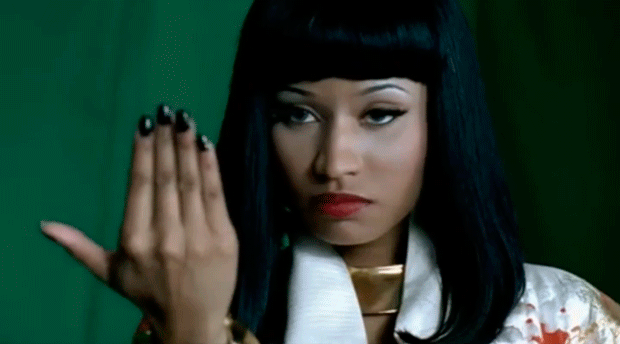 But this just doesn't end here. Kids are equally involved. From helping their mums in the kitchen to DIY projects and cute photoshoots, parents are ensuring their kids don't get bored.
5-year-old Amila Is Winning Hearts For All The Right Reasons!
Amila's pictures on Instagram are going viral. As per her Instagram bio, she is the Queen of imitations. This little cutie loves to imitate celebrity pictures, and ever since then, she has been winning our hearts. Moreover, she has also re-created some of our favorite Pakistani couples!
Check out this cutie! Amila started by re-creating Maya Ali's look!
She then re-created this adorable picture of Zara Noor Abbas and Asad Siddiqui. So, who did it better?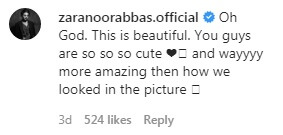 Alizeh Shah and Noaman Sami were next. Look at their expressions. On point?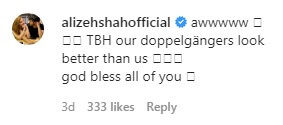 One of the much-loved couples, Aiman and Muneeb, was next after that. 

And the current most-favorite couple of every Pakistani out there, the power-duo, Ahad and Sajal!

What do you think of this adorable re-creations? Let us know in the comments below. Also, our celebrities didn't let this go unnoticed. They adored these re-creations!
Stay tuned to Brandsynario for the latest news and updates!