Pakistan just got another reason to be proud of its budding youth as one of our very own has been recognized by the United Nations!
Youth Ambassador
The Youth Ambassador position in the UN elevates the youth voice in the global discourse of international relations. This position previously has also been occupied by none other than Malala Yousafzai. This year, Aliza Ayaz has been selected as a United Nations Youth Ambassador for Sustainable Development Goals (SDGs).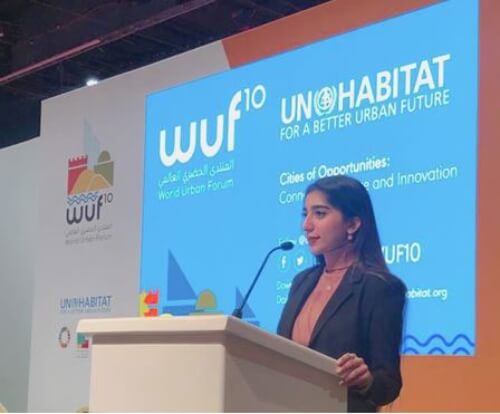 Aliza Ayaz has more achievements under her belt as she is also the first-ever international representative at the UK House of Lords. 
More About The Star Student
Aliza Ayaz was born in Dubai and has lived most of her life in the Middle East. Before she moved to London for higher studies, she lived in Karachi. As it goes, she has also remained a student of the prestigious Karachi Grammar School.
Currently, Ayaz is enrolled in University College London for her bachelor's degree. It seems this girl has always been on the go and has used this to her advantage!
Aliza's Forte
The 22-year-old is a climate activist who is invested in building relationships to mitigate climate crises. She closely works on client-specific issues with the UK Government to provide optimal solutions for environmental and cultural diversity, a need of the hour.
Her professional experience also includes employment with the renowned McKinsey & Company. At this MNC, she developed analytical tools to provide insights and evidence that encourage decision-making for health and environment-related subjects.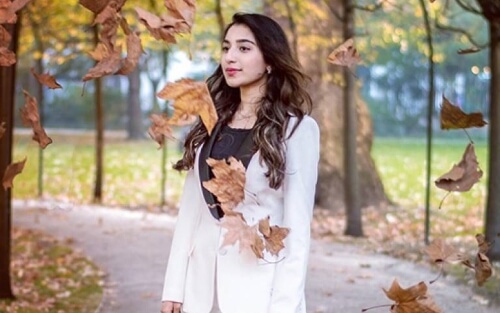 Being as successful as she is, Ayaz was still shocked to have been selected by the UN. She expressed her gratitude on LinkedIn, "I. CAN'T. BELIEVE. IT. I have been appointed as the United Nations youth ambassador to help promote their SDG's! Turning twenty-two has been characterized by perpetually asking myself if there is anything significant about this age other than a tired association with graduating. But that is, perhaps, a very shallow reflection of what will InshAllah be a transformative year."
In February 2020, BPF also proudly sponsored Aliza's trip to the United Nations World Urban Forum, where she delivered the keynote address on diverse climate action.
Educate Your Girls
Aliza Ayaz is just another stellar example of why promoting females' education is especially important in a developing country like Pakistan. With dismally low statistics about female education, it is time we start paying heed to this matter. After all, who runs the world?
Stay tuned to Brandsynario for the latest news and updates.